CHEMICAL FEEDERS
For above ground and inground swimming pools!
Chemical Feeders
In The Swim carries a wide selection of pool automatic chemical feeders and floating dispensers to supply the perfect amount of chlorine or bromine to your pool for crystal clear water. Enjoy less guesswork on how much sanitizer to put into your pool and when to do it, with an automatic pool chemical feeder.
Automatic Chemical Feeders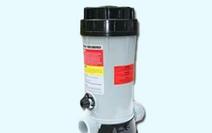 Hayward, Pentair and Sani-King automatic chemical feeders for inground and above ground pools.
Chlorine Floaters
Chlorine Floaters and Bromine Floaters to easily sanitize the water in any pool or spa.
Mineral Purifiers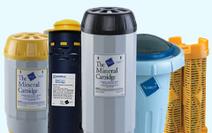 Nature 2 Express, Pool Frog, and the Spa Frog are the best mineral purifiers for pools and spas.