In The Swim - Sanitize & Shock Bundle - 3 Inch Chlorine Tablets 50 lbs. and Pool Shock 24 x 1 lb. Bags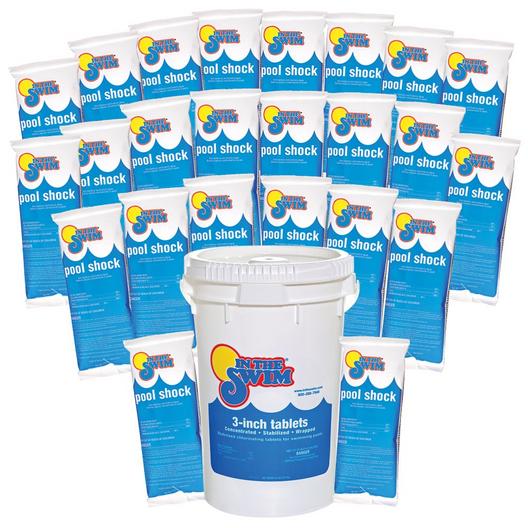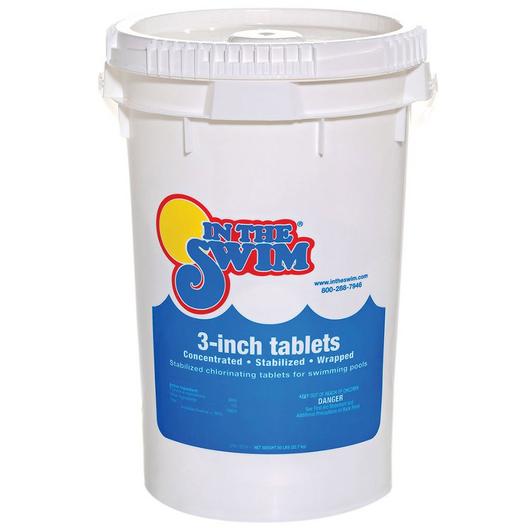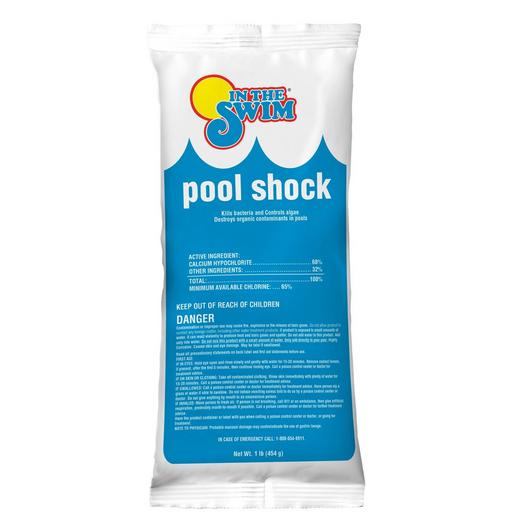 In The Swim Sanitize & Shock Bundle - 3 Inch Chlorine Tablets 50 lbs. and Pool Shock 24 x 1 lb. Bags is your all-in-one pool chemical kit! More Details
---
Description
In The Swim Sanitize & Shock Bundle - 3 Inch Chlorine Tablets 50 lbs. and Pool Shock 24 x 1 lb. Bags is your all-in-one pool chemical kit!
Bundle includes:
In The Swim 3 Inch Chlorine Tablets 50 lbs Bucket
In The Swim Pool Shock 24 x 1 lb. Bags
---
Details
Your swimming pool water is cleaner & safer when your water chemistry is properly maintained. Maintaining the water chemistry of your swimming pool is possibly the most important aspect of pool care and can even save you money. Chlorine tablets are one of the key chemicals to maintaining your pool water, and 3 inch chlorine tablets are the most popular method of water sanitization among long-time pool owners. 3 inch tablets are thicker than other pool chlorine tablets, allowing them to dissolve slower and protect your pool water for longer. Moreover, 3 inch chlorine tablets are the ideal size for chlorine floaters or automatic chemical feeders.
When algae starts getting out of hand, turn to the fast-acting Calcium Hypochlorite chlorine granules pool shock! The 68% Calcium Hypochlorite active ingredient is very effective at killing and deactivating harmful contaminants such as bacteria, algae and other microorganisms. With 65% minimum available chlorine, Cal-Hypo (Calcium Hypochlorite) Pool Shock will provide you with the sanitizing power you need to keep your swimming pool or spa water crystal clear and safe for your swimmers. Economically priced and packaged in 1lb bags to shock your pool or spa at your convenience. The non-stabilized formula is great for super shocking your water or everyday routine dosages, without the need to contain cyanuric acid.
---
Specs
| | |
| --- | --- |
| Product Type: | Pool Chemical |
| Manufacturer: | In The Swim |
| Chemical Type: | Chlorine and Pool Shock |