In The Swim - Calcium Hardness 5 lb Bag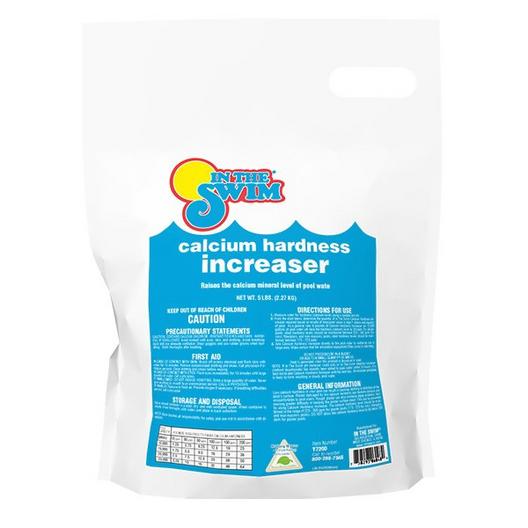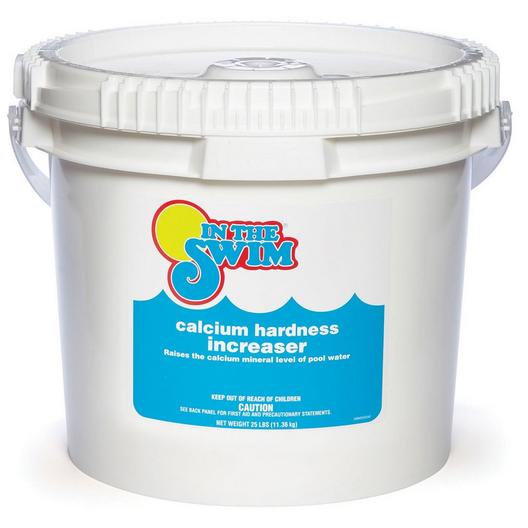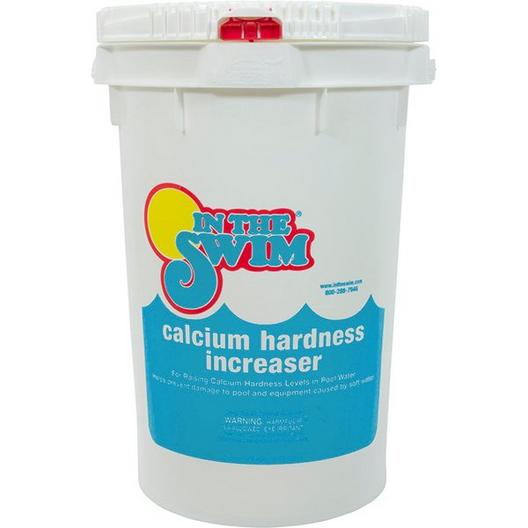 In The Swim Calcium Hardness Increaser, 5 lb Bag (Calcium Chloride) protects your pool from corrosive water by raising hardness levels. More Details
Membership Available
Price reduced from

$24.99

to
$23.74
Standard Shipping
- Ship To Home.
Get it by
Wednesday, Mar 29
---
Description
In The Swim Calcium Hardness Increaser, 5 lb Bag (Calcium Chloride) protects your pool from corrosive water by raising hardness levels.
Calcium Hardness (Calcium Chloride)
Granular form for fast acting results
Prevents acidic pool levels and corrosion from low calcium levels
Dosage is approximately 6 lbs. per 10,000 gallons of water to raise hardness level about 50 ppm
Use In The Swim calcium hardness increaser when your hardness level drops below 150 ppm
Available in several different sizes
Also great to melt snow!
5 lb Bag!
---
Details
Don't let your water become too soft with In The Swim's 5 lb Bag of Calcium Hardness Increaser. When calcium gets too low your pool surfaces can become corroded, scale deposits start to grow, and the water in your pool will begin to look cloudy and dull.
Proper Levels for Calcium Hardness
Calcium Hardness is not as well known of the chemicals that lurk in your water, but just like the rest it needs to be monitored to have peak performance in your pool. When calcium is below 150 ppm start to add about six pounds per 10,000 of In The Swim's Calcium Hardness Increaser to raise the ppm by about 50. The recommended range for calcium in your water is around 180-220 ppm. Just remember to not add too much Calcium Hardness Increaser. It is important to keep the ppm below 400. Hard water has too much calcium and magnesium and they can deposit onto your surfaces, lights and ladders making the water cloudy.
Avoiding Calcium Scale
It is important to raise Calcium hardness to the proper levels but too much can be damaging. When too much calcium is present, calcium scaling can become present. Along and above the waterline forms a white translucent crust along your pool. When using Calcium Hardness Increaser it is best to stay under 400 ppm. High calcium levels is the most common cause but high Alkalinity, pH, and high water temperatures. In that state you should use In The Swim's pH Increaser, Acid Magic or Instant Liquid Acid for a safe solution to dissolve calcium scale build up.
Common Questions:
How much should I add to my water?
Add 6 lb of In The Swim's Calcium Hardness Increaser for every 10,000 gallons of water you are trying to treat
---
Specs
| | |
| --- | --- |
| Product Type: | Pool Chemical |
| Chemical Type: | Calcium Hardness |
| Manufacturer: | In The Swim |
| Container Size: | Bag: 5 lb |