Polaris - 380 Pressure Side Automatic Pool Cleaner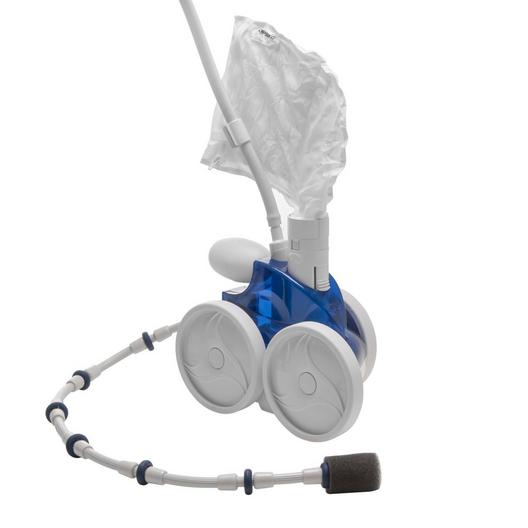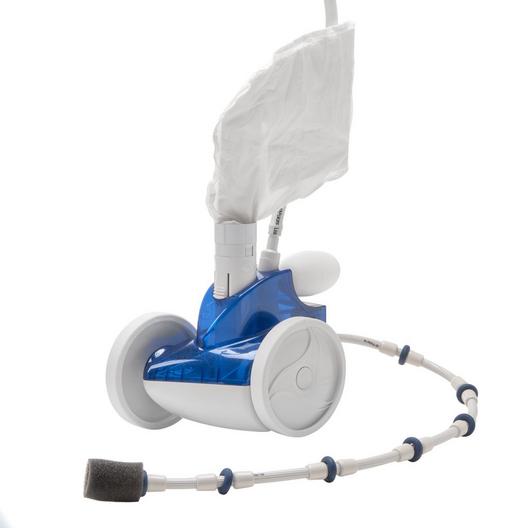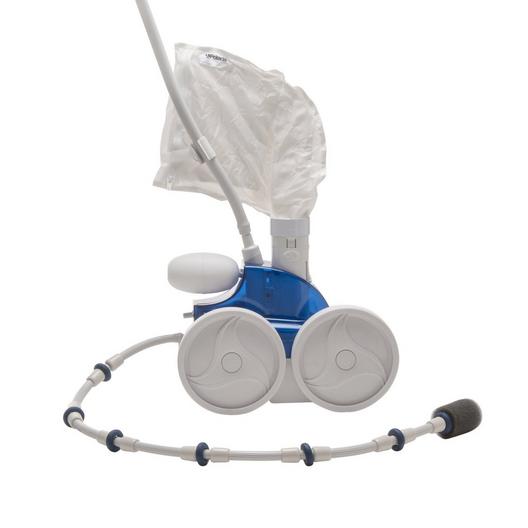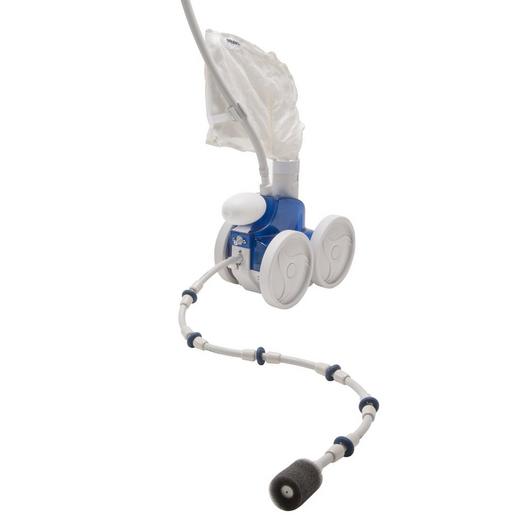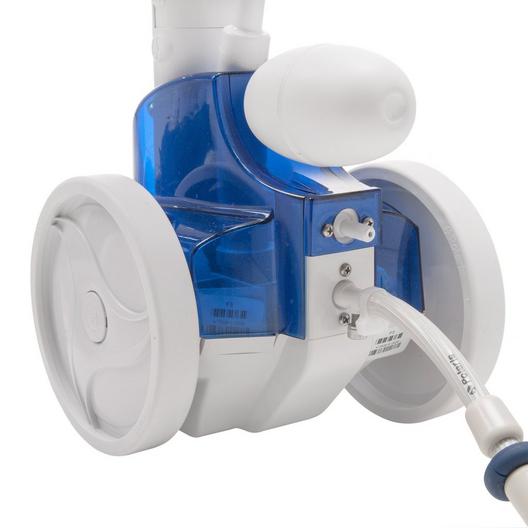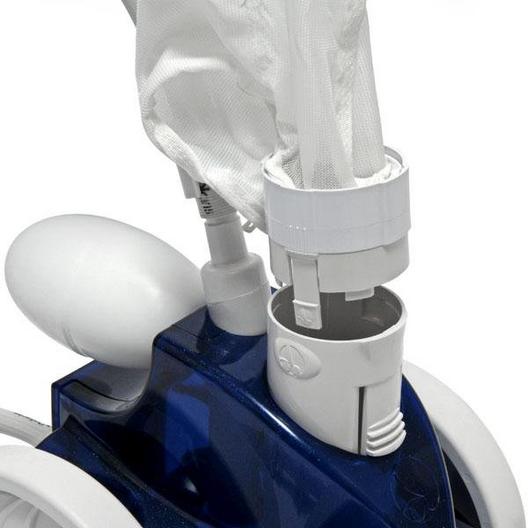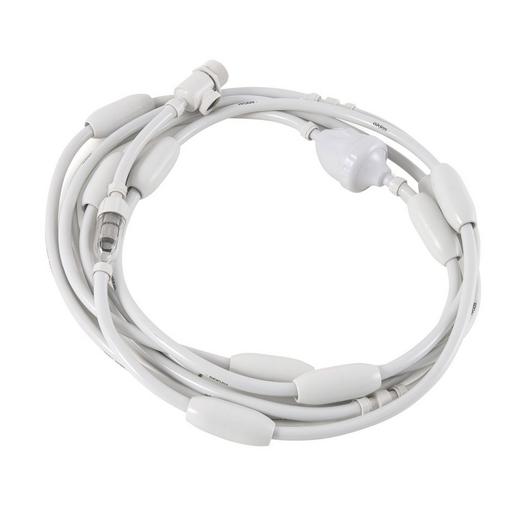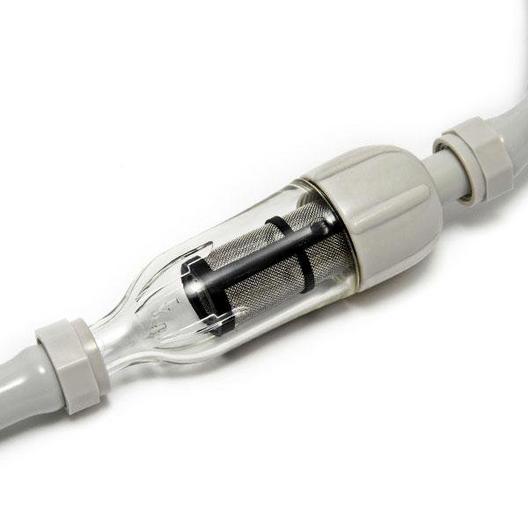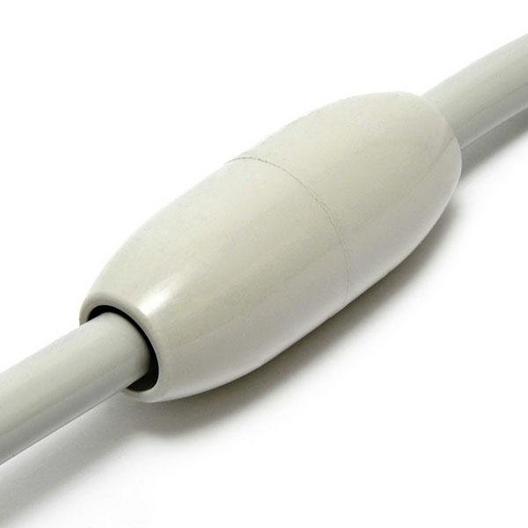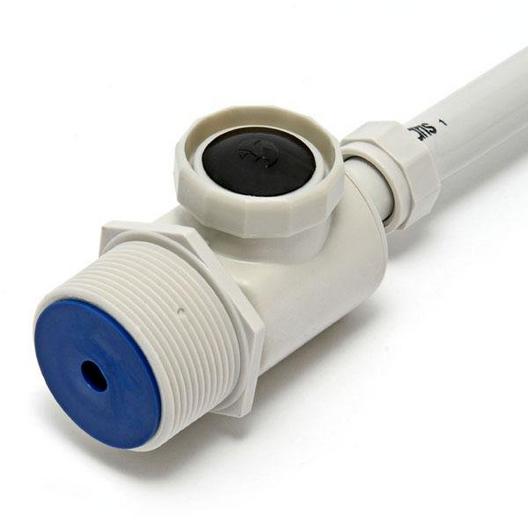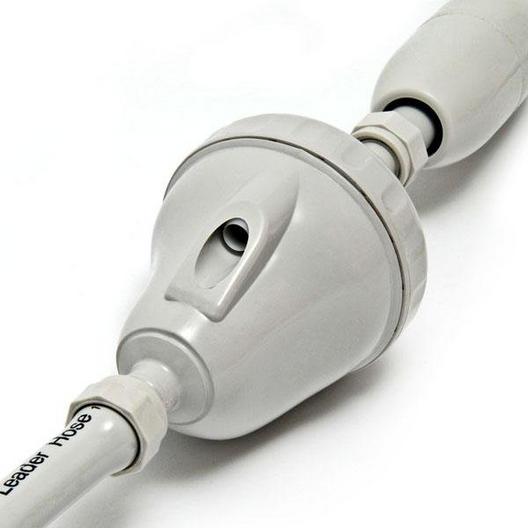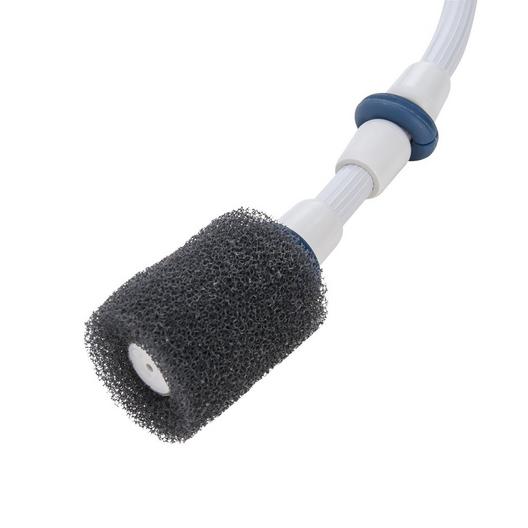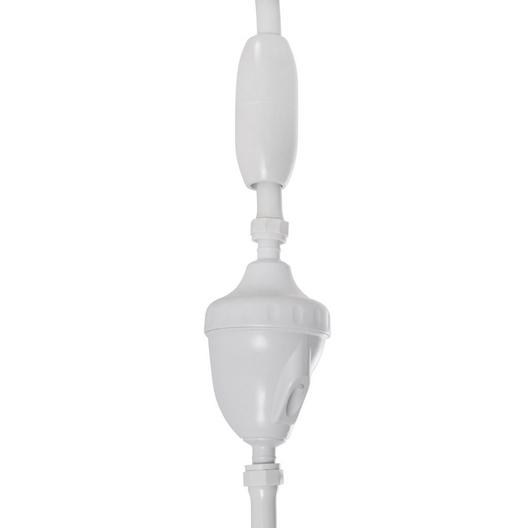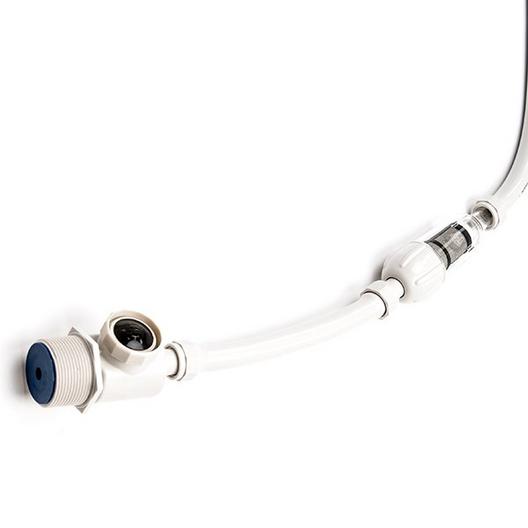 Polaris 380 Pressure Side Pool Cleaner that sweeps and scrubs the bottom and walls of an in ground swimming pool. Requires a dedicated booster pump. More Details
Subscription Available
Standard Shipping / Usually Ships in 24-48 Hours
Standard Shipping
- Ship To Home
---
Description
Polaris 380 Pressure Side Pool Cleaner that sweeps and scrubs the bottom and walls of an in ground swimming pool. Requires a dedicated booster pump.
Pressure side cleaner for all in-ground pools
Cleans walls and floors
Works with all surface types
Includes 31' hose complete with floats and back-up valve
Requires booster pump for operation
Booster pump sold separately. Recommended: Polaris PB4-60 Booster Pump
Zip-lock filter bag included
---
Details
The Polaris 380 Pressure Side Pool Cleaner is suitable for in ground pools of all surface types. It vacuums both the bottom and walls on the pool while stirring up fine debris on the bottom with the sweep tail. The 380 is powered by the pressure provided of an independent booster pump (sold separately). It features a 31' swivel pressure hose, back-up valve, an all-purpose filter bag, and rear sweep hose.
The 380 connects to a dedicated pressure line via the universal wall connect. The pressure provided by the booster pump hits a large turbine, spinning a series of reduction gears, and belts to provide forward drive in the cleaner.
The Polaris 380 has three venturi jets in its throat that create suction under the unit. This suction causes debris to get vacuumed into the filtration bag before reaching the pump basket or filter, extending the life of your filtration system.
The 380 pressure side pool cleaner is one of Polaris' most powerful and durable cleaners on the market.
Common Questions:
Can I extend the hose longer than 31 feet?
Yes, you will need a combination of parts to add section to the hose. You will need one 6' hose (9-100-3102), one hose swivel (9-100-3002), and two hose nuts (9-100-3109).
What if the hose is too long? Can I shorten it?
Yes, the hose can be trimmed shorter. Simply cut the amount of overage equally out of all three 10 sections.
What filter bags can I use with this cleaner?
There are a handful of different filter bags that you can use with this cleaner. It helps to have an extra bag on hand as a backup, or to just switch back and forth between.

All-Purpose Velcro Bag 9-100-1014 (comes standard)
All-Purpose Zipper Bag 9-100-1021
Sand & Silt Debris Bag 9-100-1015
Leaf Debris Velcro Bag 9-100-1012.
---
Highlights

Its sleek and modern design is built to maneuver through your pool easily and smoothly. Equipped with three jets and a sweeper, the Polaris 380 cleans your pool thoroughly and effectively.

Using an independent all-purpose bag, the Polaris 380 traps large debris before it reaches your pump or filter, extending the life of your pool equipment.

Powered by triple jets, the Polaris 380 sweeps, scrubs and vacuums the bottom, walls and steps of the pool in 3 hours or less.
---
Specs
| | |
| --- | --- |
| Booster Pump: | Sold Separately |
| Cord/Hose Length: | 31 ft |
| Cleaning Area: | Floor, Walls, and Steps |
| Pool Surface: | All Surfaces |
| Product Type: | Pool Cleaner |
| Installation Type: | Residential |
| Pool Cleaner Type: | Pressure Side |
| Pool Type: | In Ground |
| Cleaning Cycle: | 3 hours |
| Surface Color: | Lighter Colored Pools |
| Manufacturer: | Polaris |
| Warranty: | 10-Year |
---
---
Warranty
Ten Year Warranty for Frames and One Year Limited Warranty for all other components. See Owner's Manual for a full description of warranty claims and coverage details.