Winterizing Plug 3/4" Pipe Nylon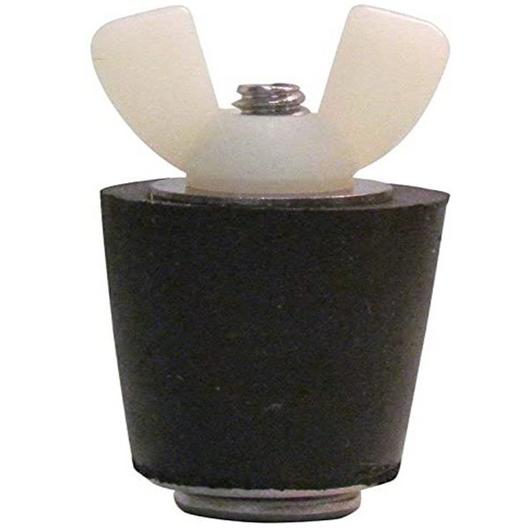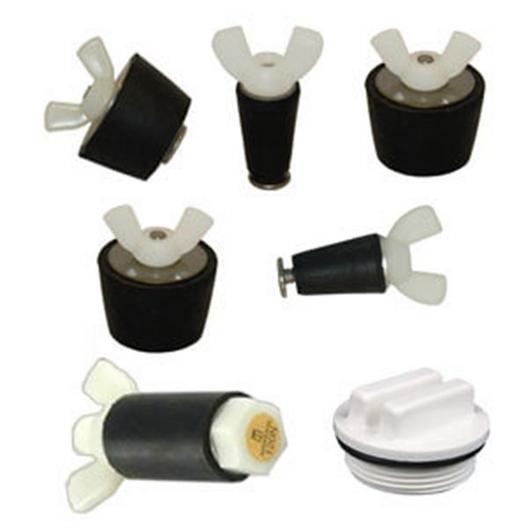 Winter Plug #3 for 3/4 & 1in. Pipe More Details
Membership Available
Standard Shipping
- Ship To Home.
Description
Winter Plug #3 for 3/4 & 1in. Pipe
Winter plug sets usually include plugs for return lines, skimmers and pool cleaner lines, if applicable
Rubber expansion plugs are for use in the pool, not on the pool's equipment or filtration system
For tapered rubber plugs, turn the plug around to adapt for use in different-sized pipes
All rubber pool plugs:
Are made with quality rubber, an oversized nylon wing nut, and 316 marine-grade stainless steel washers and through bolt
Are used to prevent pipes from filling with water and freezing during winter months
Can be used to plug pool returns, skimmers and cleaner lines
Should be replaced when they begin to show signs of wear and deterioration
Are available in various sizes for pipes ranging from 1/2 in. to 2-1/2 in. in diameter
Are also known as expansion plugs, freeze plugs, hole plugs, pool bugs or rubber plugs
The threaded skimmer plug:
Has a slotted handle design for easily screwing it on and off.
Can also be used on cleaner lines and threaded wall returns
Includes O-ring to create a tight, waterproof seal
---
Details
All the Plugs You Need to Winterize Your Pool
We offer a broad assortment of plugs you can use to winterize your swimming pool. All plugs are made of high-quality material and are designed to tolerate extremely cold temperatures without slipping or shrinking.
When winterizing your pool, be sure to plug the pool lines after draining the water or blowing out the pipes to make sure no extra water is left in the lines that could freeze and potentially cause damage. For more information on each type of plug, see below.
#4 and #5 rubber plugs are compatible with 3/4-in wall returns, such as those found in gunite pools
#9 and #10 pool plugs can be used for 1-1/2-in. threaded return fittings or skimmers
The 1-1/2 in. threaded skimmer plug can also be used for 1-1/2 in. threaded skimmers and return fittings
#8 and #9 pool plugs can be used for non-threaded 1-1/2 in. pipes
#11 and #12 winter plugs are compatible with 2-in. pipes