In The Swim - Gunite Primer, 1 Gallon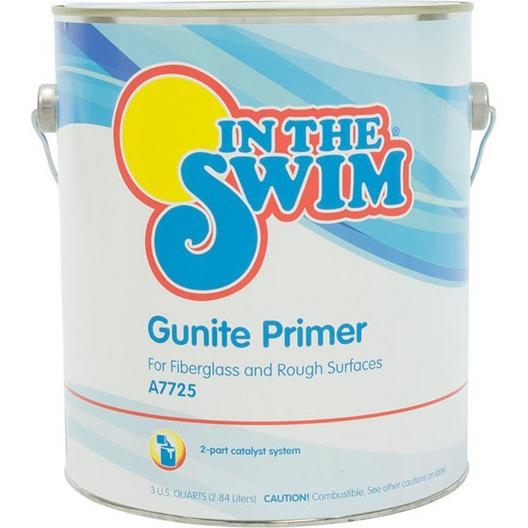 Membership Available
SMOOTH OUT THE ROUGH SPOTS!
Two-part epoxy primer used for fiberglass, rough plaster, rough concrete, new gunite or sandblasted surfaces.
Gunite Primers heavy viscosity acts as a full coat to provide a smooth surface.
Coverage: Approximately 100-150 sq ft per gallon.
or surface preparation, wash the pool with Tri-Sodium Phosphate. DO NOT use a soap-type detergent. It can leave a film on the surface which will result in poor paint adhesion.
Acid etching is required on bare masonry surfaces like concrete or plaster. It is also effective for removing chalky residue and hard mineral deposits on a previously painted pool.
We highly recommend repeating STEP 1: Wash the surface again with the tri-sodium phosphate solution to neutralize any remaining acid on the surface.
This product is not returnable after purchase. For details, please refer to our Return Policy.