Coral Seas - Green to Clean Chlorine Shock Treatment Enhancer for Algae Cleanup, 4 lbs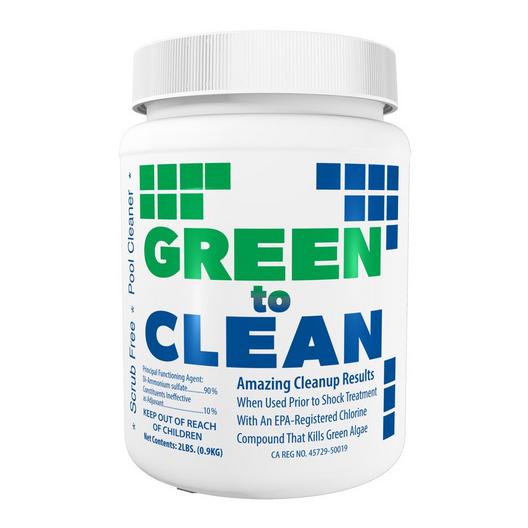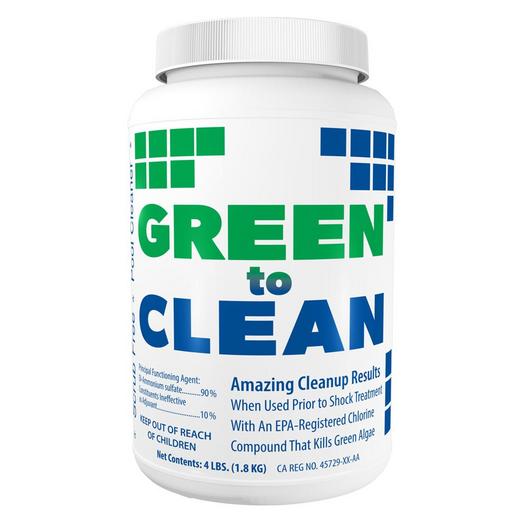 Coral Seas Green to Clean Chlorine Shock Treatment Enhancer for Algae Cleanup quickly and efficiently cleans your swimming pool from yellow and green algae. More Details
---
Description
Coral Seas Green to Clean Chlorine Shock Treatment Enhancer for Algae Cleanup quickly and efficiently cleans your swimming pool from yellow and green algae.
Eliminates algae growth quickly and easily
Requires no brushing
Typical results occur in 24 hours
Green to Clean is not affected by higher levels of cyanuric acid (CYA)
---
Details
The Coral Seas Yellow Out Chlorine Shock Treatment Enhancer for Algae Cleanup achieves algae clean-up quickly and efficiently. Using Yellow Out before adding a chlorine shock treatment helps enhance the sanitizing capability of the chlorine shock that is used to kill yellow mustard and green algae.
Before using Yellow Out, raise the pH level in the water to 7.8 or higher and have at least chlorine residual above 2ppm. Once the water is balanced, brush the pool well to expose the roots of the algae for the Yellow Out and shock treatment to work more effectively. Be sure to have your main circulation pump running for the entire time of treatment.
Treatment for 15,000 Gallon Pool:
Use 2 lbs of Yellow Out per 15,000 gallons of water and spread half of it around the perimeter of the pool, then concentrate the remaining amount on the problem areas. Wait 5 minutes, then add 2 lbs of chlorine shock (Cal-Hypo) around the perimeter of the pool every 12 hours for 36 hours totaling 3 doses. Once algae is dead, clean the filter and balance water after treatment. For especially stubborn or heavy algae growth, multiple treatments may be required.
---
Specs
| | |
| --- | --- |
| Product Type: | Pool Chemical |
| Chemical Type: | Algaecide |
| Dosage: | 2 lbs per 15,000 gallons |
| Manufacturer: | Coral Seas |
---
---
Warranty
See Owner's Manual for details