In The Swim - DE Filter Cleaner 1 qt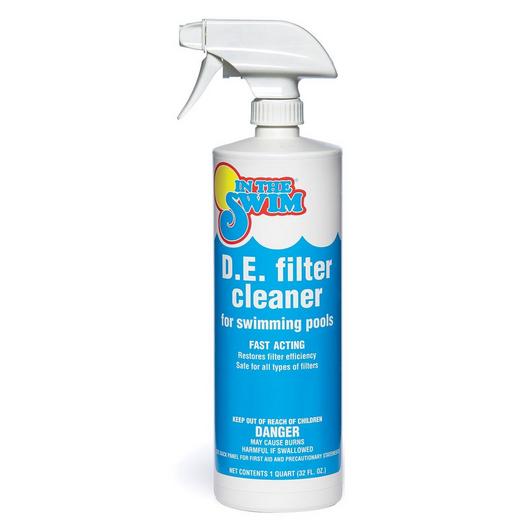 $22.49
Price reduced from

$24.99

to
Membership Available
DE SWIMMING POOL FILTER CLEANER

Diatomaceous earth filters are becoming an increasingly popular type of filters for use in backyard swimming pools. Trapping even tiniest particles of debris and contaminants while allowing water to pass through, DE filters are highly effective for cleaning pool water.

In addition to being effective, DE filters are also easy to maintain, but they do require cleaning every so often. With DE Filter Cleaner, you can clean your diatomaceous earth filter quickly and easily so that you can ensure that it will continue to work properly without much effort required on your part.

DE Filter Cleaner effectively removes oil and grease from your filter element while restoring filter efficiency. Designed for all types of DE filters, our DE Filter Cleaner promotes better filtration, longer filter cycles and reduced maintenance costs.

To clean your filter with DE Filter Cleaner, simply attach the sprayer and evenly coat the elements, then rinse clean. This product is a reliable and top-quality option for maintaining your DE filter and extending its life.
DE Filter Cleaner is available in 1 quart quantities.