In The Swim - Chlorine-Free Pool Shock, 6 x 1 lb. Bags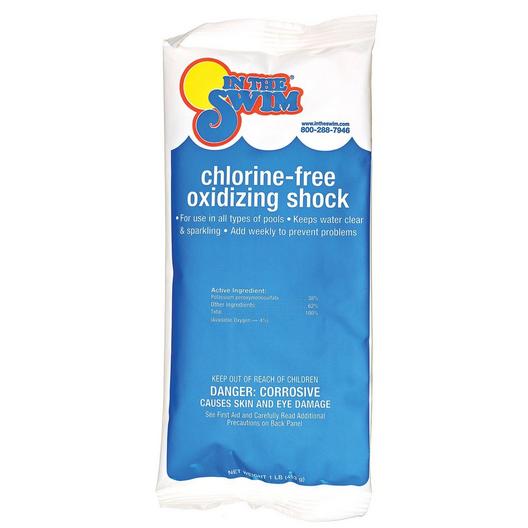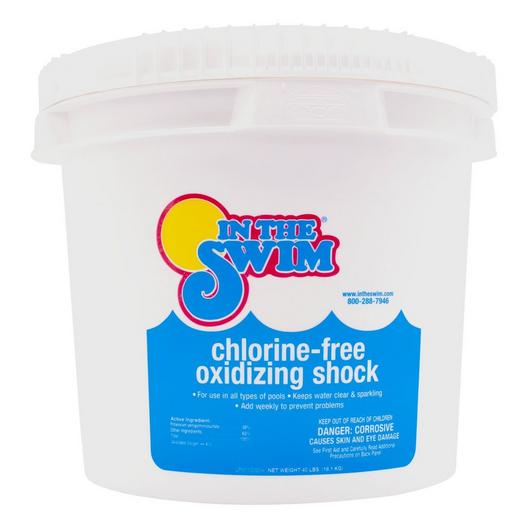 Use chlorine free pool shock on a weekly basis to prevent algae growth and kill harmful organic contaminants, such as bacteria. Safer than common chlorine-based pool shock, you can swim immediately after use - no more waiting! Non-chlorine Pool Shock is ideal for weekly maintenance treatments. In the Swim's chlorine free pool shock works well with bromine, & burns off dead chlorine cells to increase the amount of free chlorine in your pool water. Provides your pool with more fighting power to kill off contaminants & keep pool water safe & clean. More Details
Subscription Available
Standard Shipping
- Ship To Home.
---
Description
Use chlorine free pool shock on a weekly basis to prevent algae growth and kill harmful organic contaminants, such as bacteria. Safer than common chlorine-based pool shock, you can swim immediately after use - no more waiting! Non-chlorine Pool Shock is ideal for weekly maintenance treatments. In the Swim's chlorine free pool shock works well with bromine, & burns off dead chlorine cells to increase the amount of free chlorine in your pool water. Provides your pool with more fighting power to kill off contaminants & keep pool water safe & clean.
---
Details
Compare our chlorine free pool shock to Oxy-Brite®, Impact® and Shocktrine®.
Chlorine free swimming pool shock is ideal for weekly pool shock treatments.
Great for use in bromine sanitized swimming pools.
Does not contain any harsh chemicals.
Safe enough to swim right after treatment.
Will not raise the calcium hardness level of your pool water.
Has a neutral pH.
Will not affect other swimming pool chemical levels.
In the Swim's chlorine free pool shock contains 38% Potassium Monopersulfate.
Our chlorine free pool shock comes in convenient 1 pound bags.
Available for purchase in a variety of different quantities.
Available for great value at In the Swim.
---
Specs
| | |
| --- | --- |
| Product Type: | Pool Chemical |
| Chemical Type: | Pool Shock |
| 6-Pack Dimensions: | 8.4" W x 10.3" L x 4.7" H - 6.8 lbs. |
| 12-Pack Dimensions: | 10" W x 10.1" L x 5.7" H - 12.8 lbs. |
| 24-Pack Dimensions: | 4" W x 9" L x 1" H - 25 lbs. |
| 40 lbs. Bucket Dimensions: | 10.4" W x 12.5" L x 10.9" H - 40 lbs. |
---