Ultimate Pool Opening Kit & Spring Pill - Up To 35,000 Gallons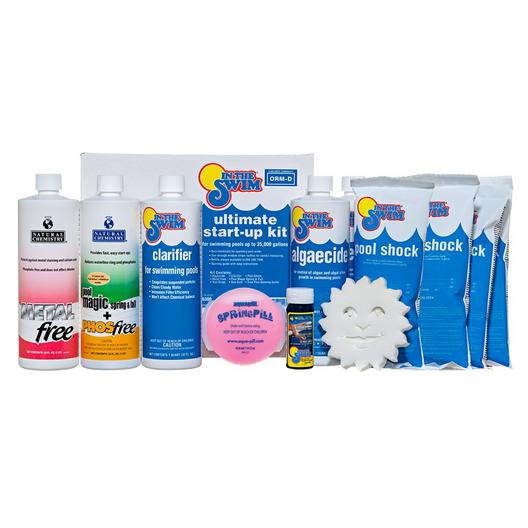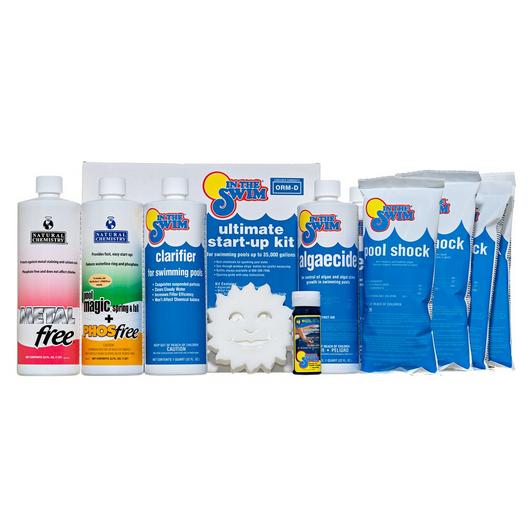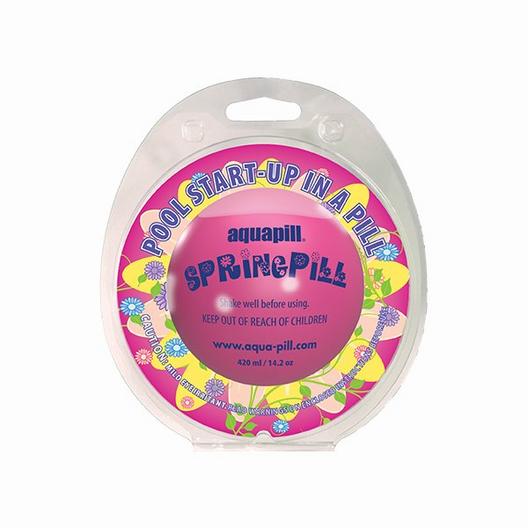 Bundle contains:

Ultimate Pool Start-Up Chemical Kit

AquaPill Spring Start-Up Pill
Description
Ultimate Pool Opening Kit & Spring Pill
---
Details
START THE SEASON RIGHT WITH THE ULTIMATE POOL OPENING CHEMICAL KIT!
Formulated for pools up to 35,000 gallons, the Ultimate Start Up Pool Chemical Kit with Spring Pill contains everything you need to open your pool properly at the beginning of the swimming season. With pre-measured formulas designed for use in pools of specific sizes, In the Swim's start up pool chemical kits take all the guesswork out of preparing your pool for swimming. With our swimming pool chemical kits, opening your pool each season will be faster, easier and more convenient than ever. Best of all, we have combined all of this with our best-selling Spring Pill! AquaPill SpringPillTM all-in-one formula is an exclusive 4-part blend that makes spring openings faster and easier than ever! The SpringPill contains a clarifier to maintain sparkling clean water, a scale inhibitor to prevent scale build-up on surfaces, and a stain inhibitor to prevent iron, copper and manganese stains. Moreover, SpringPill is enzyme-enhanced - it naturally destroys all organics, preventing water ring, enhances filter performance and improves sanitizer efficiency.
Complete Kit Contents:
1/2 Gallon Algaecide
1 Quart Clarifier
4 lbs. Chlorine Pool Shock
1 Quart Pool Magic with Phos-Free
1 Quart Metal Free
Pool Opening Instructions.
1 Sun Sorb
1 SpringPill