Zodiac - T5 Duo Advanced Suction Side Automatic Pool Cleaner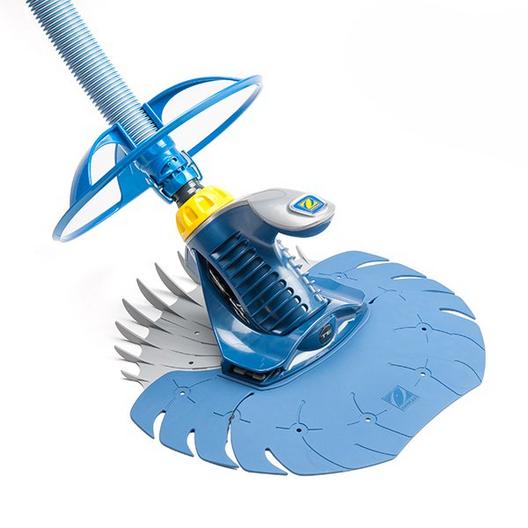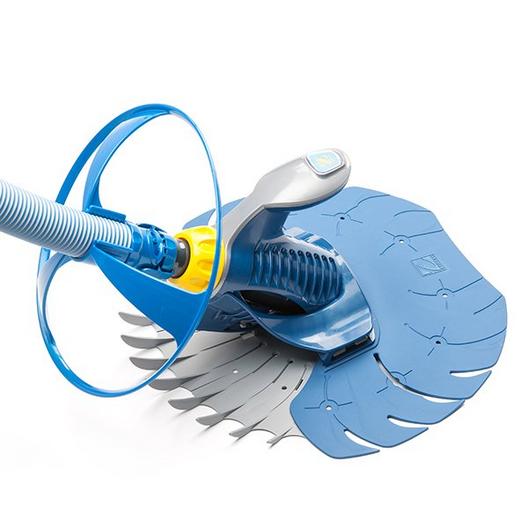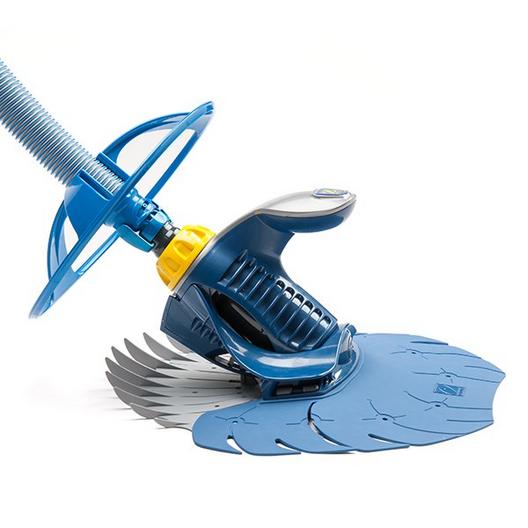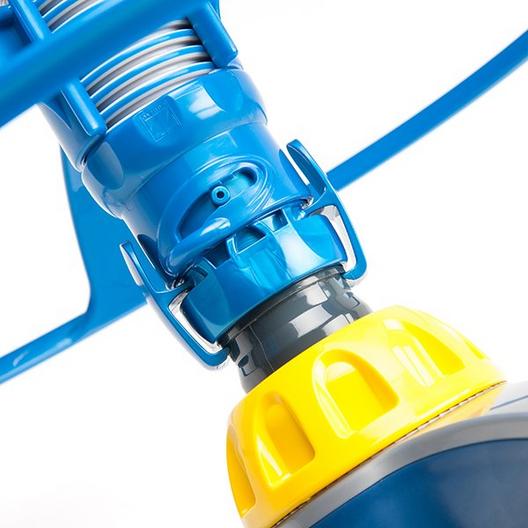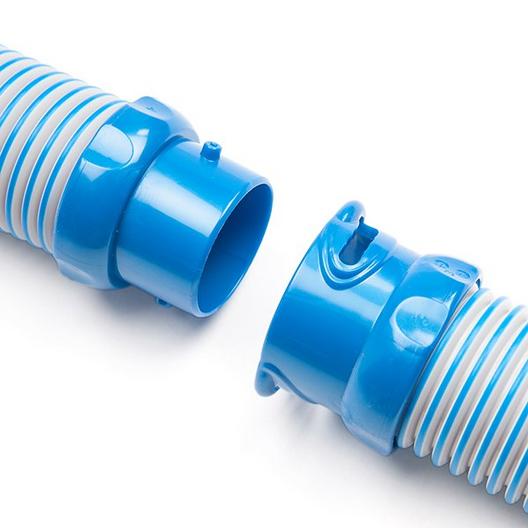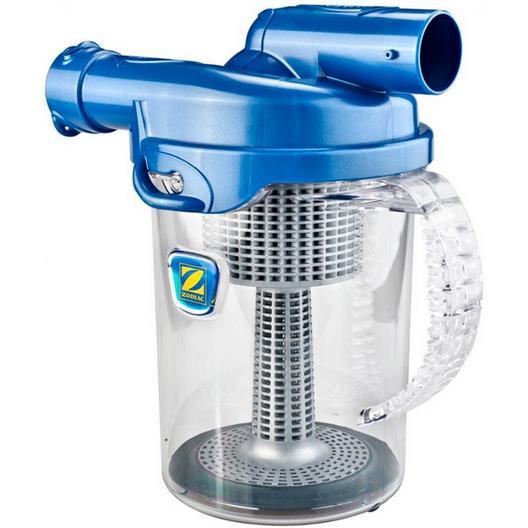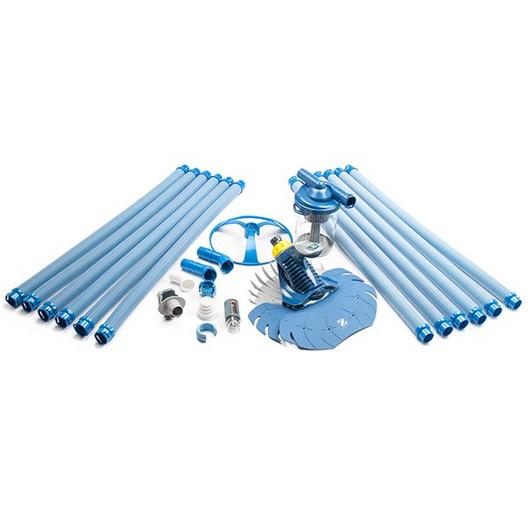 The Zodiac T5 Duo suction side pool cleaner is easy to install and easily maneuvers around your in ground pool to keep it clean and clear. More Details
Membership Available
Standard Shipping
- Ship To Home.
---
Description
The Zodiac T5 Duo suction side pool cleaner is easy to install and easily maneuvers around your in ground pool to keep it clean and clear.
Suction side pool cleaner
Suitable for in ground pools
Works with all surface types
Cleans floors and walls
Duo Disc System
Adjustable Wheel Deflector
Dura Life Diaphragm
Easy to install
Eliminate maintenance hassle and extend your filtration system's lifespan
---
Details
The Zodiac T5 Duo Suction Side Pool Cleaner is dependable and effective for all types of in ground swimming pools. The Zodiac T5 Duo comes with 3' twist lock hoses (11 connector hoses and 1 lead hose) totaling 36'. The Zodiac T5 is designed for small to medium sized pools no deeper than 5' for best performance. This pool cleaner maneuvers around your pool removing dirt and debris from the pool's floor and walls. It easily navigates around obstacles like drains or jets. It includes a FREE Cyclonic Leaf Catcher that captures leaves and debris before it can reach your filtration system to eliminate hassle and give your system a longer lifespan.
The T5 Duo by Zodiac features a Duo Disc System which consist of the dual foot pads and skirt on the cleaner. The Zodiac T5 also comes with an Adjustable Wheel Deflector that helps it move around your pool more easily and capture debris effectively. The Zodiac T5 Duo has only one moving part which is the reinforced diaphragm. When suction is applied to the cleaner it causes the diaphragm to open and close. This feature provides lower maintenance which helps reduce the cost of parts that you regularly have to replace.
The included Cyclonic Leaf Catcher creates a dynamic water flow that keeps debris from clogging the canister and restricting suction. It also features an easy release twist lock top, large capacity canister, easy connect fittings, easy clean squeegee basket, ergonomic handle, and automatic drain valve.
Use the Baracuda T5 Duo Suction Side Pool Cleaner for your in ground swimming pool to keep your pool clean and clear of debris.
Common Questions:
How long is the hose that comes with the Zodiac T5?
The Zodiac T5 will come with 3 ft twist lock hoses (11 connector hoses and 1 lead hose) totaling 36 ft.
Does this unit clean in a pattern motion?
No, the Zodiac T5 is a mat style cleaner. Meaning the cleaner is 100% random.
How many moving parts does the Zodiac T5 have?
The Zodiac T5 only has one moving part - the reinforced diaphragm.
Is the Zodiac T5 self propelled?
No, the Zodiac T5 hops up and down on the bottom of the pool. The pools circulation is what pushes and steers the unit.
What size pool was the Zodiac T5 designed for?
The Zodiac T5 is designed for small to medium sized pools.
---
Highlights

Now included with your purchase of a T5 Duo, you get the Cyclonic Leaf Catcher for FREE! This leaf catcher traps leaves, eliminates maintenance hassle, and extends the life of your existing filtration system. Make your life a little easier with the T5 Duo and included Cyclonic Leaf Catcher!

With only one moving part, the Dura Life Diaphram, the T5 Duo is effortless to operate and is low maintenance

The T5 Duo's twist-lock hose enables a better connection between hoses, improving its water flow rate

The T5 Duo's state-of-the-art design allows for fluid navigation around corners, steps, and ladders
---
Specs
| | |
| --- | --- |
| Booster Pump: | Not Required |
| Pool Surface: | All Surfaces |
| Cleaning Area: | Floor, Walls and Waterline |
| Installation Type: | Residential |
| Product Type: | Pool Cleaner |
| Pool Cleaner Type: | Suction Side |
| Pool Type: | In Ground |
| Cord/Hose Length: | 36 ft |
| Warranty: | 1-Year |
| Manufacturer: | Zodiac |
---
---
Warranty
One (1) Year Limited Warranty on Product, see Owner's Manual for a full description of warranty claims and coverage details.