Baracuda - G3 Advanced Suction Side Automatic Pool Cleaner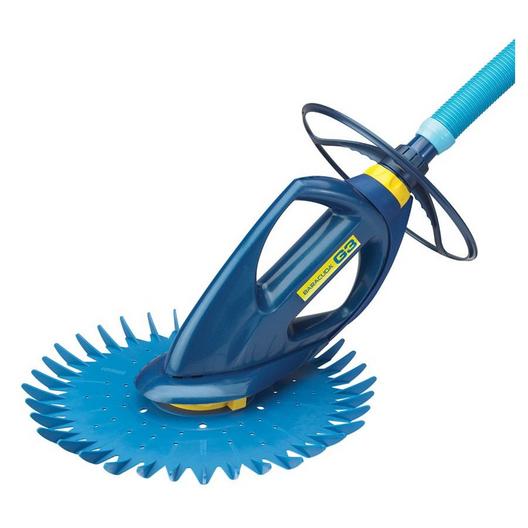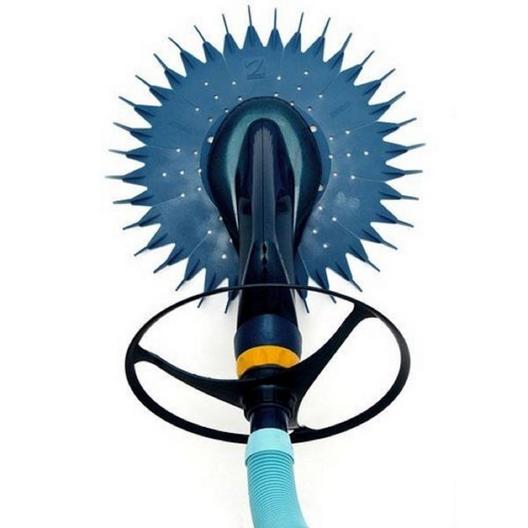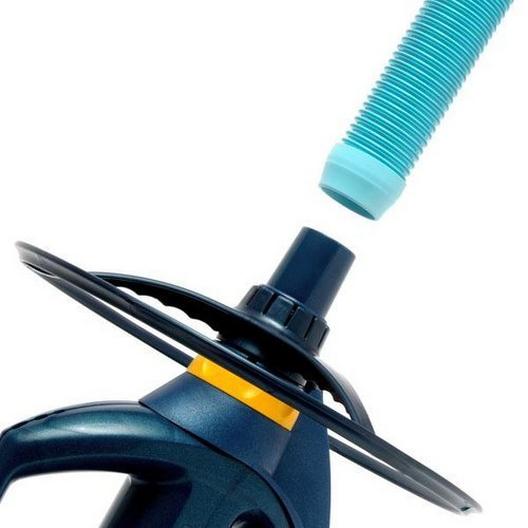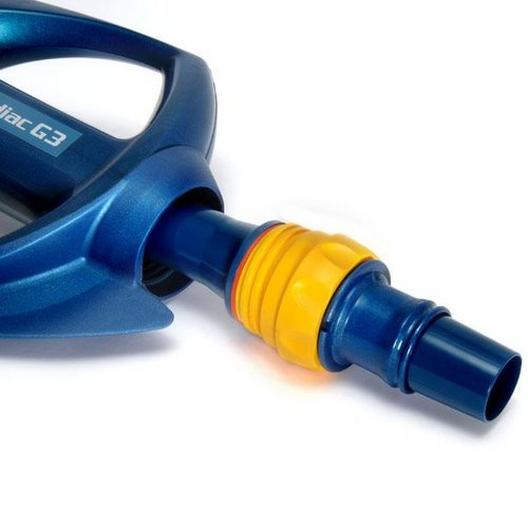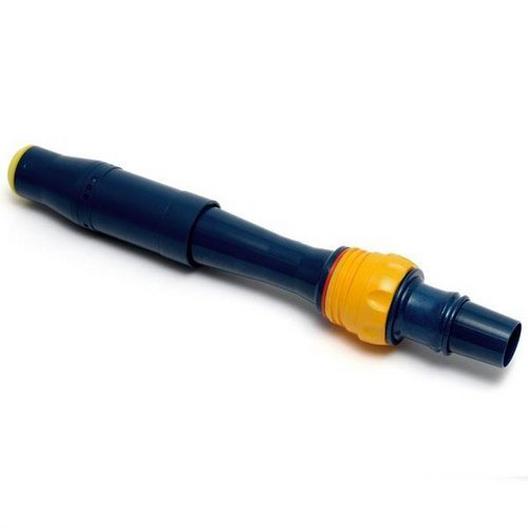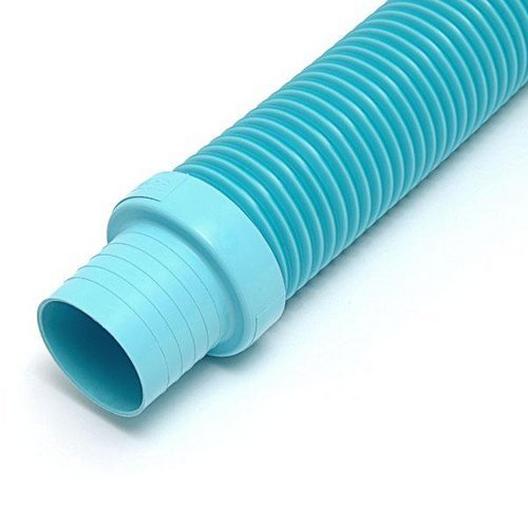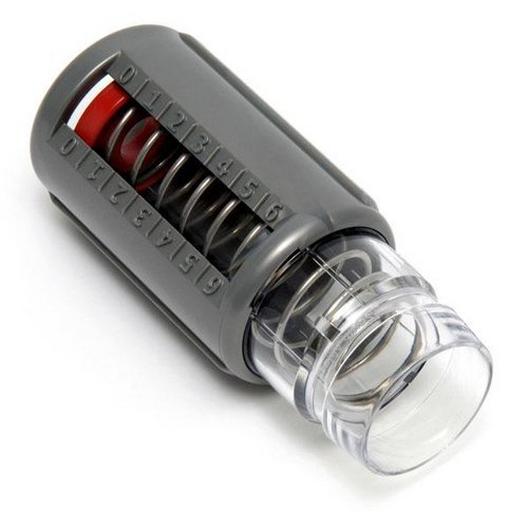 The Zodiac Baracuda G3 suction side pool cleaner is easy to install and easily maneuvers around your in ground pool to keep it clean and clear. More Details
Subscription Available
Standard Shipping / Usually Ships in 24-48 Hours
Standard Shipping
- Ship To Home
Search 72423 and add to your cart to get your discount!
---
---
Description
The Zodiac Baracuda G3 suction side pool cleaner is easy to install and easily maneuvers around your in ground pool to keep it clean and clear.
Suction side pool cleaner
Suitable for in ground pools
Works with all pool surfaces
Scrubs and vacuums floors, walls, and maneuvers steps and other obstacles
Long-life diaphragm
Connects to skimmer or dedicated suction line
Only one moving part for easy maintenance
Includes 39' hose
Quiet operation - no flapper or hammer noise
---
Details
The Zodiac Baracuda G3 Suction Side Pool Cleaner scrubs and vacuums your in ground pool's floors, walls, and can easily maneuver around obstacles. The Zodiac Baracuda G3 comes complete with 39 feet of hose, FlowKeeper valve, hose weight, flow gauge, and elbow connector. This suction side pool cleaner effectively keeps your pool spotless and is compatible with low speed pumps for optimal efficiency.
The Baracuda G3 picks up small and medium sized debris while scrubbing the pool floor and walls. The cleaner has only one moving part which is the long life diaphragm which helps reduce maintenance costs. Its long life hoses and FlowKeeper valve are scuff-resistant and are made to last.
The FlowKeeper valve is a compact, self-adjusting, flow control valve that helps regulate water flow when you connect the cleaner to the skimmer. If connecting to a dedicated vacuum line, just attach the hose to vacuum port on the side of the pool. The Zodiac Baracuda G3 cleaner is a mat style cleaner so it maneuvers around the pool randomly along with the direction of water flow.
Use the Baracuda G3 Suction Side Pool Cleaner to effectively keep your pool clear of dirt and debris.
For added efficiency, add a Baracuda In-Line Leaf Catcher Canister to help trap debris before it reaches the pool skimmer. The Leaf Catcher is recommended for pool with excessive amounts of leaves and debris.
Common Questions:
How long is the hose that comes with the Zodiac G3?
The Zodiac G3 will come with 3 ft. standard hoses (13 connector hoses) totaling 39 ft.
Does this unit clean in a pattern motion?
No, The Zodiac G3 is a mat style cleaner. Meaning the cleaner is 100% random.
How many moving parts does the Zodiac Baracuda G3 have?
The Baracuda G3 only has one moving part - the long life diaphragm.
Is the Zodiac G3 self propelled?
No, The Zodiac G3 hops up and down on the bottom of the pool. The pools circulation is what pushes and steers the unit.
What size pool was the Baracuda G3 designed for?
The Baracuda G3 is designed for small to medium sized pools.
---
Highlights

The wheel deflector keeps the cleaner from becoming stuck in corner and stairs, negotiating it away from tight spots for hassle-free use
The finned disc expertly hugs any pool surface, reducing the possibly of drain hang ups for increased mobility

The quick release cassette is easily removable for fast, convenient access to the diaphragm, which means easy cleaner maintenance
---
Specs
| | |
| --- | --- |
| Cleaning Area: | Floor, Walls and Waterline |
| Pool Surface: | All Surfaces |
| Booster Pump: | Not Required |
| Installation Type: | Residential |
| Product Type: | Pool Cleaner |
| Pool Cleaner Type: | Suction Side |
| Pool Type: | In Ground |
| Manufacturer: | Baracuda |
| Warranty: | 1-Year |
| Online Favorite: | 2018 |
| Cord/Hose Length: | 39 ft |
| Surface Type: | Vinyl |
| Surface Type: | Concrete / Gunite |
| Surface Type: | Fiberglass |
---
---
Warranty
One (1) Year Limited Warranty on Product, see Owner's Manual for a full description of warranty claims and coverage details.