In The Swim - Deluxe Pool Closing Kit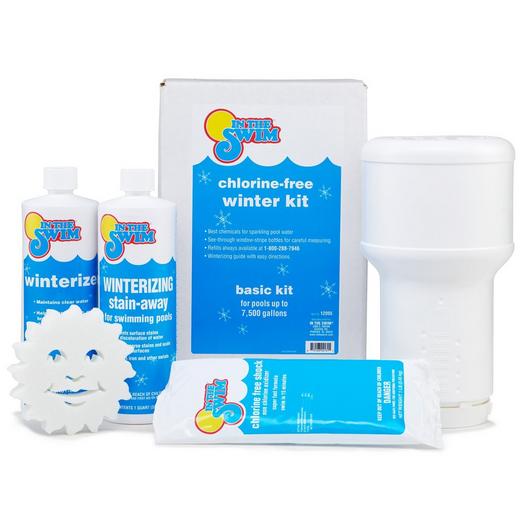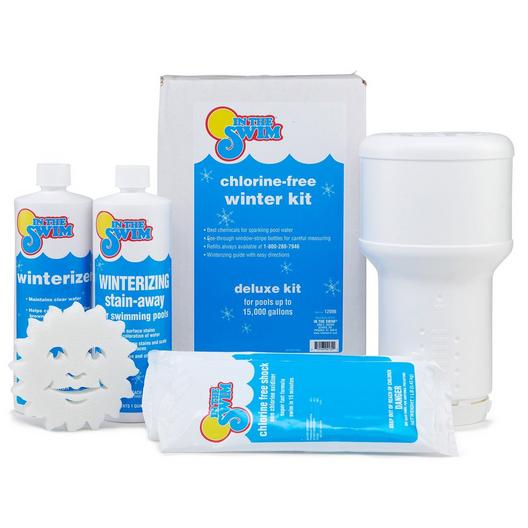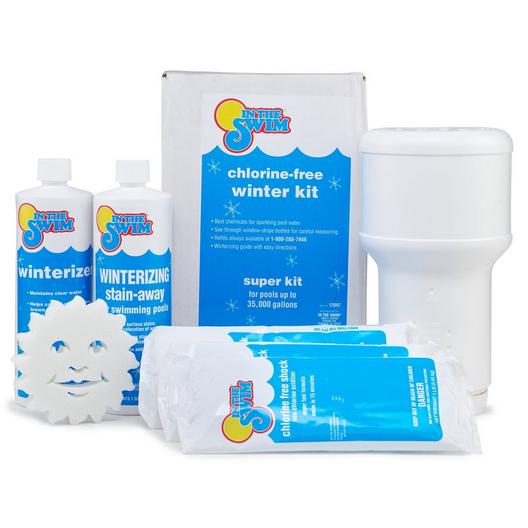 Specially formulated pool winterizing kits will not stain or bleach vinyl or plaster pools! Pre-measured for your specific pool size. Ordering a kit larger than your pool size will help protect from winter cover problems. Small Kit: for pools up to 7,500 gallons. Deluxe Kit: for pools up to 15,000 gallons. Super Kit: for pools up to 35,000 gallons. More Details
Price reduced from

$32.99

to
$28.04
---
Description
Specially formulated pool winterizing kits will not stain or bleach vinyl or plaster pools! Pre-measured for your specific pool size. Ordering a kit larger than your pool size will help protect from winter cover problems. Small Kit: for pools up to 7,500 gallons. Deluxe Kit: for pools up to 15,000 gallons. Super Kit: for pools up to 35,000 gallons.
Unlike chlorine-based winter kits that reduce the effectiveness of algaecide and other pool winterizing chemicals and can stain, bleach or damage pool surfaces, Our chemical kits won't damage your pool during winter.
In The Swim winter kits include a slow-release winter floater filled with a powerful non-chlorine oxidizer.
Our unique winter pool floater removes carbon dioxide, one of algae's primary food sources.
No staining, no bleaching... just clean, sanitary water. Kills micro-contaminants, algae and pathogens.
Includes pool winterizing instructions.
Pool water temperature should be at 65 degrees F or below before winterizing.
Not for use in winterizing pools using a biguanide based sanitizing system.
---
Details
Pool Winter Chemical Kit, Deluxe - for closing pools up to 15,000 gal.
1 qt. Pool Winterizing Inhibitor
1 qt. Pool Winter Stain-Away
2 lbs. Chlorine-free winter pool shock
1 Winter Pool Floater - 2.5 lbs. "non-chlorine" winter oxidizer
1 Winter SorbTM, oil absorbent winter chemical sponge