AquaPill - WinterPill Pool Winterizer for up to 30,000 Gallons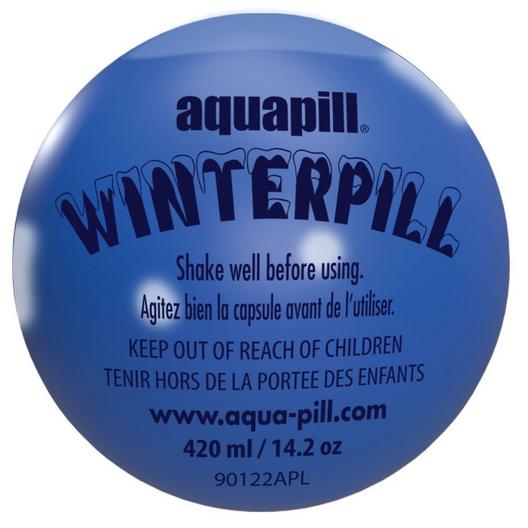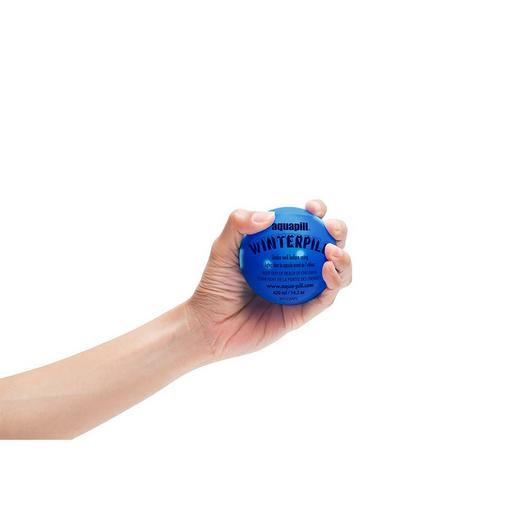 The WinterPill makes chemically treating your pool for winter simple and easy! The WinterPill contains an all-in-one blend of Enzymes, Clarifiers, and Stain & Scale Treatment that work together to maintain water clarity all winter long. More Details
Membership Available
Standard Shipping
- Ship To Home.
---
Description
The WinterPill makes chemically treating your pool for winter simple and easy! The WinterPill contains an all-in-one blend of Enzymes, Clarifiers, and Stain & Scale Treatment that work together to maintain water clarity all winter long.
This concentrated, all-natural winter pool treatment is slowly released into the water, reducing scaling and stain formation while clarifying the pool water
Patented delivery system provides even, slow distribution of the chemicals, all winter long
Reduces off season scum lines and helps keep water clear
Safe for all pool surfaces and will not affect pool chemistry
Compatible with all sanitizers
Can be used with any winterizing kit or pool closing kit
Provides faster turn around time at pool opening
Treats up to 30,000 gallons
---
Details
The Winter Pill packs a powerful punch in one 16oz ball that treats up to 30,000 gallons. Just poke a hole in the round plastic casing with the included hole-punch tool (a push-pin) and toss the Winter Pill into the pool. The slow-delivery system will leak out a consistent stream of all-in-one winterizing pool chemical formula all winter long.
Pool Winterizer in a Pill
The AquaPill WinterPill will help make pool closings fast and easy, so your swimming pool water is clean and clear for opening in the spring. If your pool opens up cloudy, or worse, green - you need the Winter Pill's powerful mix of chemicals. Enzymes seek out and destroy oils and scum in the pool, clarifiers coagulate suspended matter and sequestering agents keep minerals and organic matter from staining your pool surfaces. Especially useful for mesh covered winter pools!
The Power of WinterPill!
WinterPill's winter pool formula removes and binds up organic matter that gets in the way of your winter chemical kit from working most effectively. The Winter Pill reduces the sanitizer demand by breaking down oils and organics, and bringing together larger, more easily attacked clumps of contaminants.
Easy & Effective Pool Closings
AquaPill WinterPill makes winterizing your pool easy and quick. In addition, Winter Pill makes your spring opening much less maintenance and work. It's so easy to use, and you will be amazed at the effect of the WinterPill's concentrated formula of winter chemicals.
Try the Winter Pill when you close your above ground pool or inground pool this year to protect your pool surfaces, and help your winter pool closing kit from becoming depleted too soon. Make your pool closing faster and easier than ever with the AquaPill WinterPill Pool Winterizer!
Usage Directions for Swimming Pools
Shake well before using.
Insert blue piercing tool into the large center hole.
Press firmly against a hard surface until the plastic is punched through.
Remove the blue piercing tool.
Place pill in the pool water. WinterPill will float and dispense formula throughout the winter season.
---
Specs
| | |
| --- | --- |
| Product Type: | Winterizing Accessory |
| Chemical Type: | Pool Closing |
| Chemical Size: | Liquid |
| Treatment Size: | Up to 30,000 Gallons |
| Manufacturer: | Biolab |
| Product Dimensions: | 5.3" Width x 5.8" Length x 4.1" Height |
| Product Weight: | 1.17 lbs. |
---