Super Polar Plus 21' Round Winter Pool Cover with 35 Cover Clips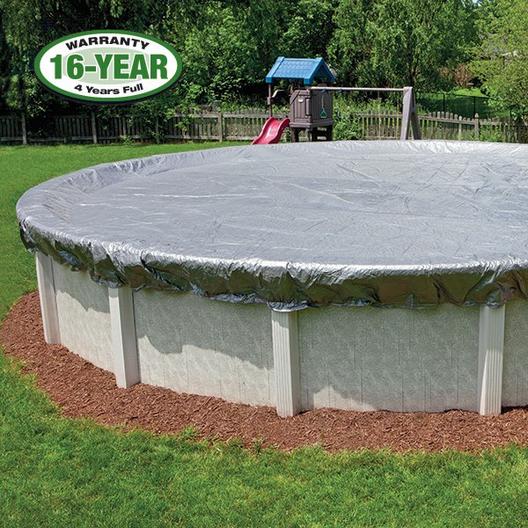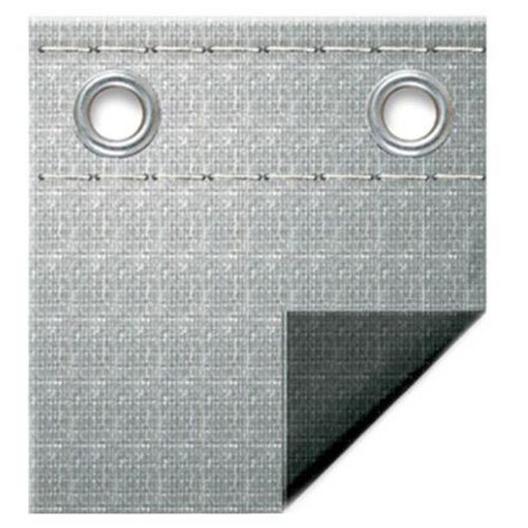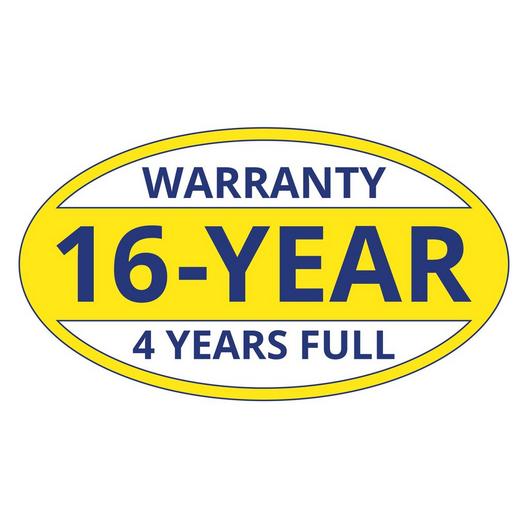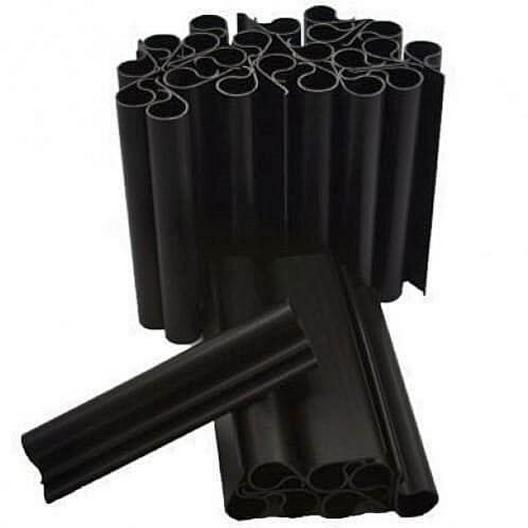 21' Round Pool (25' Round Cover) / 35 Clips
EXTRA-LARGE 4 FT. OVERLAP ABOVE-GROUND POOL COVER PROTECTS YOUR POOL ALL WINTER!
Super Polar Plus Covers feature an even more durable fabric using "Rip Stop" technology and an extra layer of Silver Material. This layer deflects heat to keep water cooler which inhibits algae growth and melts snow so it can easily be pumped off.
Quality heavy-duty above-ground pool covers are made with the same strict specifications as our in-ground covers.
Utilizes an "Intelligent Weave" technique that prevents a puncture from becoming a tear.
This unique winter pool cover fabric also features a silver coating that deflects heat, to keep your water cooler & prevent algae growth.
Super Polar Plus Winter Covers are made from long fabric rolls to reduce the number of seams, resulting in less stress to your pool cover.
Triple dipped and tightly woven, finished by a premium weather resistant top layer to resist U.V. rays and freezing temperatures.
Super lightweight but dense fabric makes cover installation faster and easier!
Seams are heat welded, not stitched. Strong and secure seams hold more water weight.
Large 4 foot overlap for better fit, and finished with a layer of UV Ray resistance.
Aboveground pool covers include a heavy-duty vinyl-coated cable and winch to tighten the cover around the edges.
Super Polar Plus solid pool covers are Silver on the top, and Black on the underside.
Please order by pool size! (Our above ground pool covers are made for an 18-inch water drop.)
Cover Clips
Handy above ground pool cover clips help secure your winter cover to the top rail of your pool to prevent wind from getting under your cover. A complete set of clips can be purchased with your new pool cover (see listings below).