Standard 8 Mil Blue Solar Blanket 12 ft Round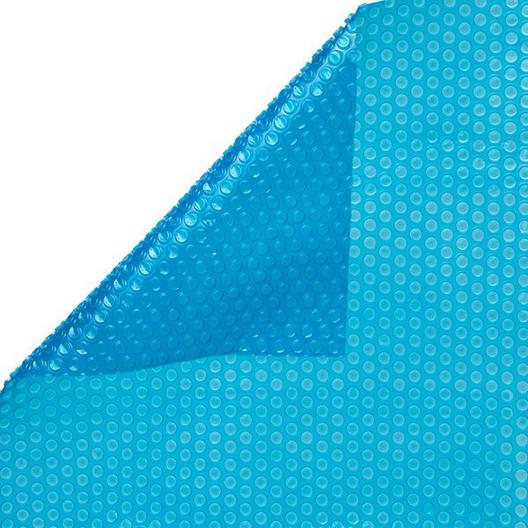 ---
Details
Save Money with an 8 Mil Solar Cover
A great option for areas with high summer temperatures or for the economically-minded pool owner, the 8 mil 12-foot round solar cover will raise your pool's temperature by up to 10 degrees and help keep it there. This blue solar cover is comprised of UV-stabilized resin material formed in thousands of tiny air pockets that capture the sun's warmth and hold it in for better heat retention.
A solar cover also provides the added bonus of preventing chemical evaporation, helping you to save on costs associated with maintaining your pool chemical and sanitization levels. Moreover, the cover prevents bugs from drowning in your pool, making for a more enjoyable swimming experience.
Due to overwhelming demand, order processing for this product may be delayed.