The Skimmie - Skimmer Net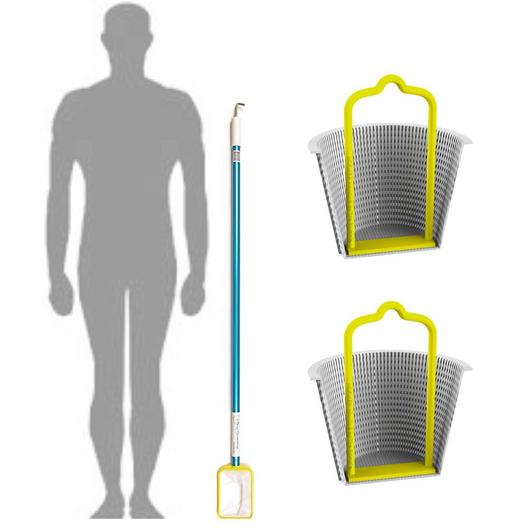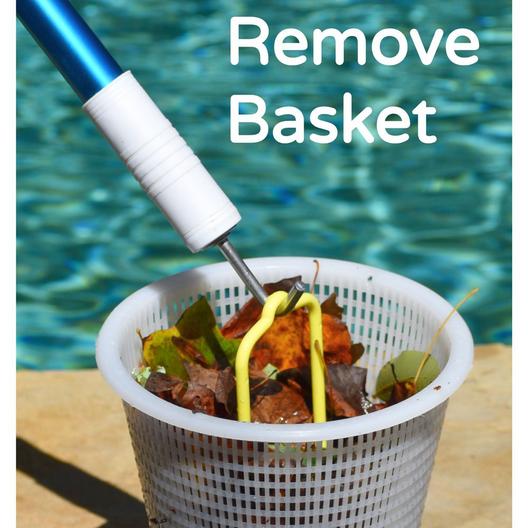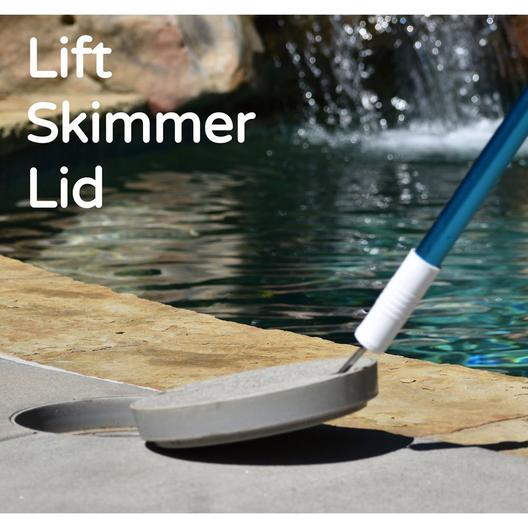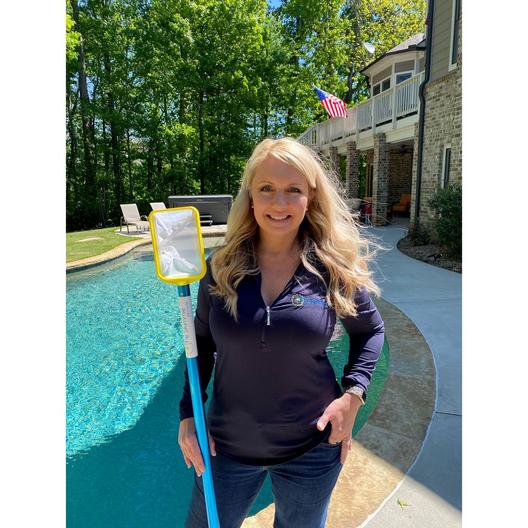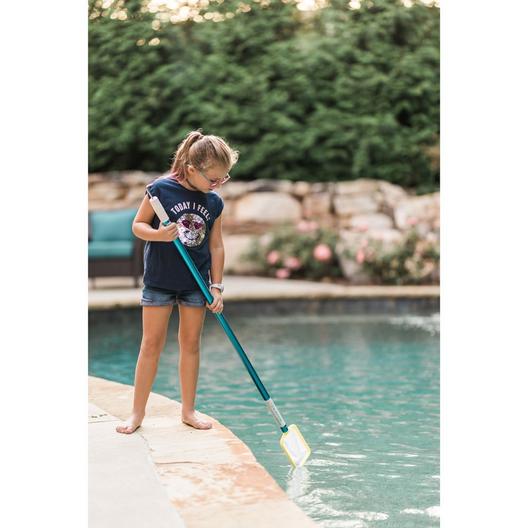 The Skimmie Skimmer Net will make cleaning your pool water surface a breeze!
More Details
Membership Available
The Skimmie Skimmer Net will make cleaning your pool water surface a breeze!
POOL NET POLE WITH HOOK to lift skimmer lid and skimmer basket WITHOUT BENDING DOWN OR TOUCHING CRITTER INFESTED WATER! Pole is 4 foot 7 inches long and LIGHTWEIGHT. Net is 6 1/2 inches long by 4 1/2 inches wide. FITS PERFECTLY INSIDE SKIMMER WELL.
HANDS FREE REMOVAL. Remove skimmer basket with the Universal Handle. TWO UNIVERSAL HANDLES & SCREWS PROVIDED. Easy installation. Screws securely to bottom of basket. SKIMMER BASKETS NOT INCLUDED.
FINE MESH NET will reach into skimmer well to clean out debris. TRAPS FINE PARTICLES BEFORE THEY GO INTO FILTRATION SYSTEM. Replaceable net available.
USE IN POOL OR SPA. Use the small skimmer net around the POOL, HOT TUB & SPA to collect random debris. EVEN KIDS LOVE USING THE SKIMMIE!
LONG LASTING, SUPERIOR QUALITY, LIGHTWEIGHT -- Never bend down to clean your skimmers again.
The Skimmie is designed to remove debris from the skimmer well using the narrow net to collect insects, leaves and debris preventing them from entering your pool filtration system. The hook is designed to lift skimmer lid and remove skimmer basket from skimmer well to easily remove debris. The length of the pole allows you to do this from a standing position. You no longer need to bend over or sit on your knees to clean your skimmers. No more reaching your hand into cold, murky, critter infested water!
*Skimmer Basket NOT INCLUDED.
| | |
| --- | --- |
| Product Type: | Pool Maintenance |
| Maintenance Type: | Leaf Skimmers & Rakes |