Safe and Secure Entry System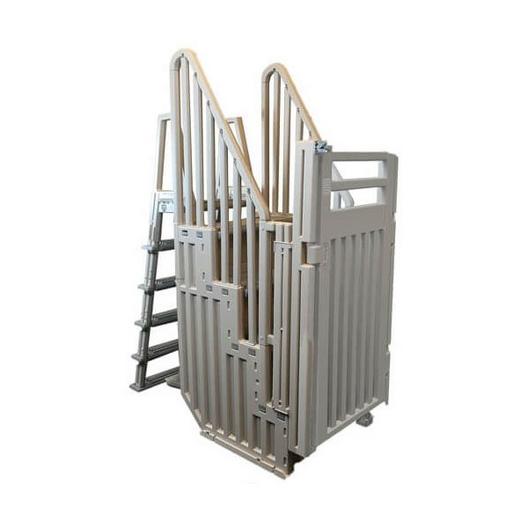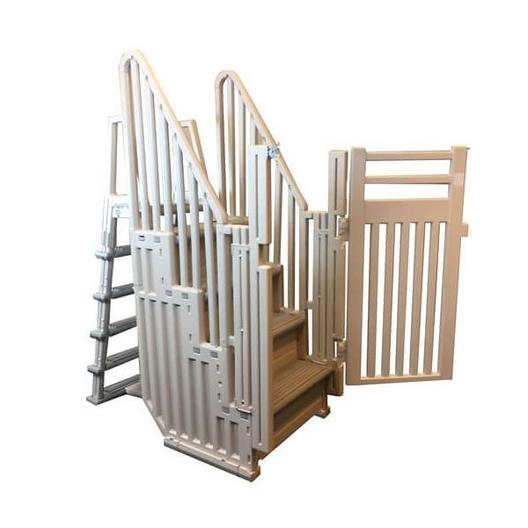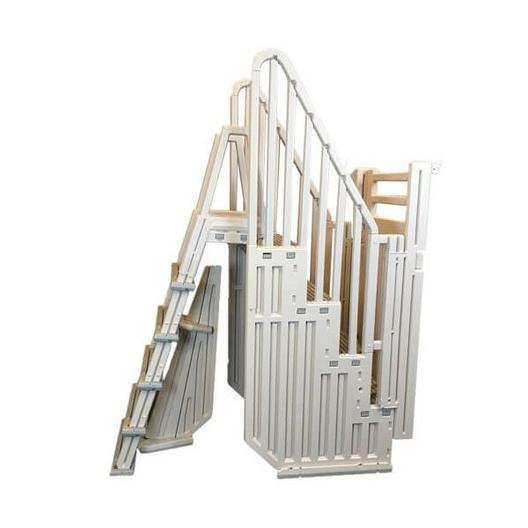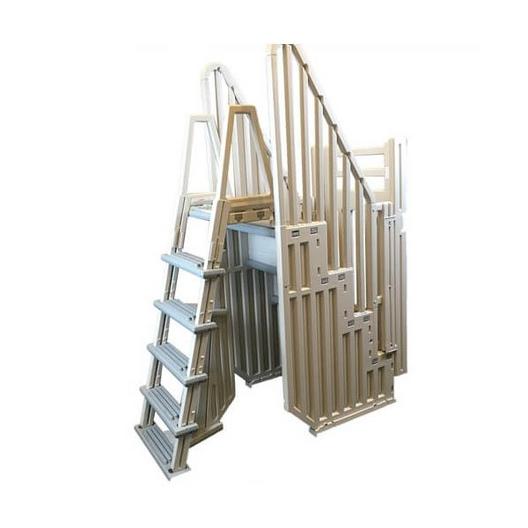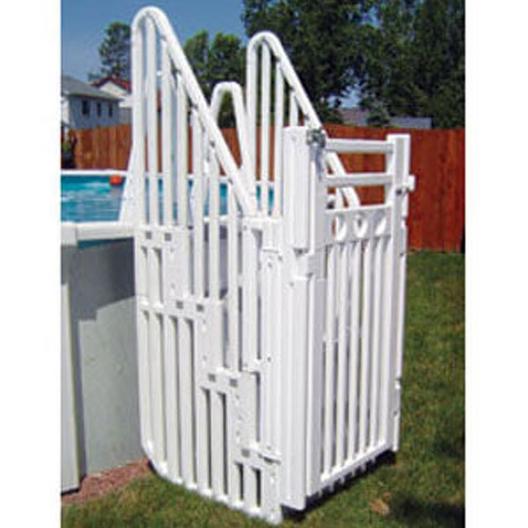 Safe and Secure Entry System. The self-closing and self-latching gate restricts access to your pool and includes a self-closing mechanism for a sure close every time and even includes a padlock for complete security. Plus an anti-entrapment barrier will protect swimmers of all ages. More Details
Subscription Available
Oversized Shipping
- Ship To Home. Oversized Shipping charges may apply.
Description
Safe and Secure Entry System. The self-closing and self-latching gate restricts access to your pool and includes a self-closing mechanism for a sure close every time and even includes a padlock for complete security. Plus an anti-entrapment barrier will protect swimmers of all ages.
---
Details
Use our system in pools of all sizes, the inpool ladder takes up minimal space and the steps and ladder can be separated and used individually if a deck is built. Includes gate, padlock, ladder and steps.

Specifications
Step Width: 31 inches
Step Treads: 10 x 27 inches
Riser height: 11 inches
Gate Dimensions: 58 H x 27 W inches
Weight Capacity: 400 lbs.
Pool Wall Heights: 48-58 inches
5 Year Warranty!
Features:
Self-closing, self-latching gate restricts access to pool
Gate includes self-closing mechanism for a sure close every time
Gate includes padlock for complete security
In pool ladder takes up minimal space inside pool
Steps and ladder can be separated and used individually if a deck is built
In pool ladder features anti-entrapment barrier
Satisfies most building inspector and insurance requirements in most states