Replacement Cartridge B 6 Pack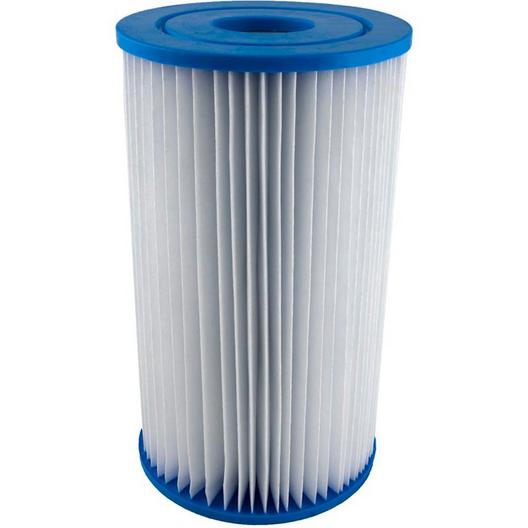 Bundle contains:

Intex - Type B 15 sq ft Replacement Filter Cartridge
---
Details
Keep Your Intex® Pool Crystal Clean With High Quality OEM Intex® Replacement Cartridges!
Made from Dacron filter material, Intex® replacement cartridges are easy to clean and maintain. For best results, replace your cartridge every two weeks.
CARTRIDGE A OR C: 4-1/4" OD x 8" Long x 1-5/8" ID
FOR: 530gph, 1,000gph, and 1,500gph Filter Pumps

CARTRIDGE B: 5-3/4" OD x 10-1/16" Long x 1-15/16" ID
FOR: 2,500gph and 4,000gph Filter Pumps

CARTRIDGE H: 3-5/8" OD x 4" Long x 2" ID
FOR: Intex® Filter Pump Models 28601 & 28602 used on the following Intex® Pools: 28125EH 10' x 30" Easy Set Ocean Reef Pool, 28111EH 8' x 30" Easy Set Pool, 28121EH 10' x 30" Easy Set Pool, 28201EH 10' x 30" Metal Frame Pool