BWT - RC50 Robotic Cleaner
BWT Robotic Pool Cleaners provide impeccable cleaning, clear water, and immaculate surfaces!
More Details
Membership Available
BWT Robotic Pool Cleaners provide impeccable cleaning, clear water, and immaculate surfaces!
4 PVC Scrubbing Wheels
Dual Tread Breezer Technology
Anti Tangle Swivel 59 ft Cord
Store Easily with the Premium Storage Caddy
1.5, and 2 hour Cleaning Cycle Durations
4D HyperFine Microfiber Filter
Top Access Transparent Filter Lid
AquaSmart Navigation System
Saturn Power Supply
WiFi Enabled Timer
Dimensions: 21.7" x 203" x 20.2"
For Pools of any Shape and Size up to 50ft
Compact, Streamlined, Energy-Efficient Design
The BWT RC50 is a compact robotic pool cleaner designed to navigate tight spaces created by forgotten toys on the pool floor and other obstacles. Its hydrodynamic design reduces drag so less power is needed to drive it through the water.
Top Access Filter Cartridges
BWT robotic pool cleaners are intuitive and easy to use. With the touch of a button, the RC50 gets to work all by itself. The transparent filter lid makes it easy to see if the filter needs to be washed when you remove the robotic cleaner from the pool, no need to remove the filter cartridge from its housing. Simply lift a lever to release the filter and pull the filter cartridge out of the cleaner to wash it, all without getting your hands dirty.
Powerful Suction
BWT robotic cleaners feature the most powerful suction of any robot on the market. They can significantly increase their suction power through precise adjustment of the height of intake valves.
The closer they are to the surface being vacuumed, the more powerful the suction. Suction can be adjusted to efficiently capture the type of debris to be picked up. Thus, close to a beach for example, the intake valves can be set down low to effortlessly remove every grain of sand.
The Finest Filtration Performance on the Market
The RC50 is fitted with the state of art 4D hyperfine filter. This filter consists of elastic 4D loops that trap even the tiniest particles. Their vibrating motion prevents clogging to maximize water throughput and suction power. Your pool is BWT clean!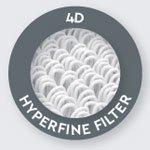 The RC50 features a 4D Hyperfine Microfiber top access filter with a transparent lid and indicator light so you know when the cleaner is full.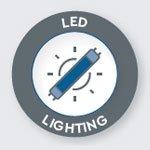 The push button and Indicator light both are LED lights to ensure to see the brightness shine through the pools water to know when the cleaning is complete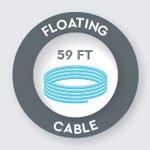 A floating 59ft anti-tangle swivel cord to traverse every angle and curve of your pool and get a full scrub.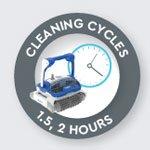 Whether you need a quick clean or a thorough clean, you can set the cleaner for 1.5 or a 2 hour clean!
| | |
| --- | --- |
| Product Type: | Pool Cleaner |
| Cleaner Type: | Robotic Pool Cleaner |
| Pool size: | For pools up to 50 ft (any shape and surface finish) |
| Cleaning type: | Floor, walls and waterline |
| Duration of the cleaning cycle: | 1.5, 2 hours |
| Filter Type: | 4D, Hyperfine Microfiber |
| Filter access: | Top access transparent filter lid |
| Brush type: | 4 PVC scrubbing wheels |
| Navigation system: | AquaSmart Gyroscope |
| Platform: | 2 drive with Breezer technology |
| Suction flow rate: | 88 GPM / h |
| Cable length: | 59 ft Anti-tangle swivel cord |
| Dimensions: | 21.7" x 203" x 20.2" |
| Weight: | 20Lbs |
| Storage accessory: | Premium Caddy |