Natural Chemistry - Pool Perfect 2 L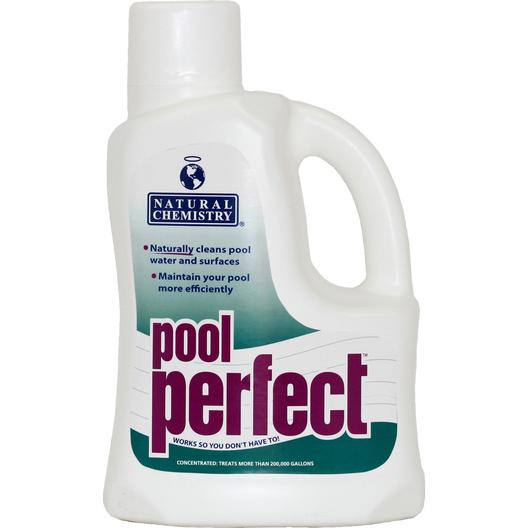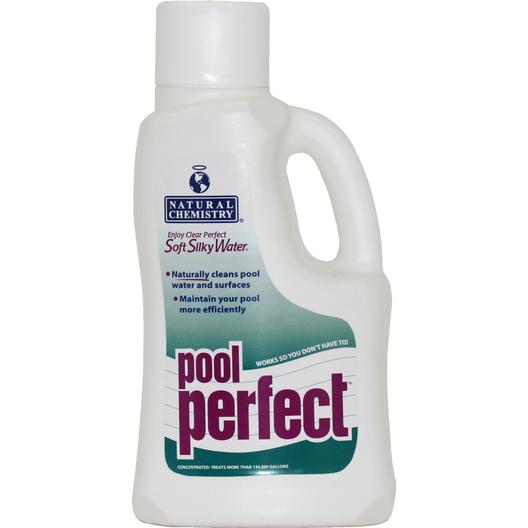 Pool Perfect works with all sanitizers and continually keeps filters cleaner longer
More Details
Membership Available
Pool Perfect works with all sanitizers and continually keeps filters cleaner longer
Naturally cleans pool water and surface
Gives water a soft silky feel
Reduces scum lines and surface oils
Reduces the demand on sanitizers and chemicals
Pool Perfect is a proprietary blend of natural ingredients that break down; suntan oils, cosmetics, body oils, bather wastes, and other non-living organic contaminants. Pool Perfect works with all sanitizers and continually keeps filters cleaner longer. Pool Perfect also prevents waterline rings and black water line rings. Just add to the water- no scrubbing necessary! Water stays silky soft and odor free. Pool Perfect contains our SMARTzyme technology.

SMARTZyme technology wastes no time breaking down non-living organic materials. A small amount of Natural Chemistry's enzymes can treat large amounts of water due to their ability to bind to non-living organic contaminants and reduce them to smaller and smaller parts, breaking them down to their original components such as carbon dioxide and water.

Taking advantage of naturally occurring enzymes, Natural Chemistry provides a simple, non-toxic solution to breaking down organic materials quickly and safely in your pool.

Get your pool sparkling fast with a wide selection of pool and spa products ranging from balancers to natural sanitizers and oxidizers for your spa to phosphate removal, salt water magic to metal and scale control for your swimming pool.
| | |
| --- | --- |
| Container Size: | Bottle:2 L |
| Chemical Size: | Liquid |
| Product Type: | Pool Chemical |
| Chemical Type: | Filter Aid |
| Eco-Friendly: | Yes |
| Manufacturer: | Natural Chemistry |
See Owner's Manual for details