Driven Designs - Pool Patrol Gate & Door Alarm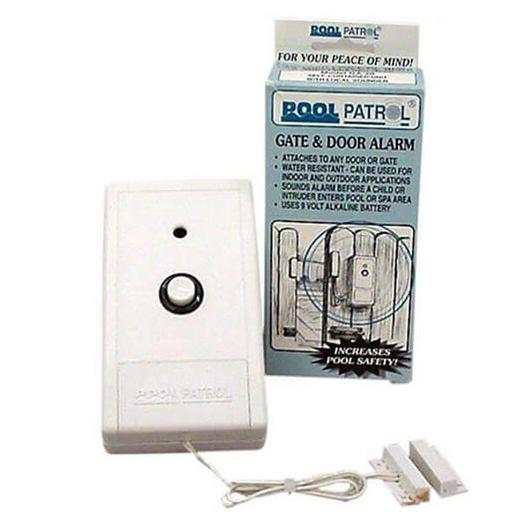 $69.74
Price reduced from

$92.99

to
Membership Available
Zero Delay Gate Alarm by Pool Patrol mounts to nearly any gate or door leading to your swimming pool. Any gate which allows young children easy and quick access to a pool area is dangerous and should have a gate alarm. All pools should be fenced, but the weakest link in a fence is the gate. When a child opens the gate, the alarm will sound in seven seconds and continue to sound; the alarm will sound even if the child should go through and close the gate.
The alarm is always on and always automatically resets under all conditions - there is no on/off switch. It is equipped with a reset button to allow a six second pass through without sounding the alarm, but will sound immediately if the gate is opened before hitting the reset button. Mounts to almost any door, gate or fence and includes all hardware. Installation is simple and convenient. The gate can never be left open accidentally for a child or intruder to wander through and the alarm has a delay switch for adults to exit and enter without the alarm sounding.
Water resistant for long life and meets all of the latest building code requirements. Activates through a magnetic sensor and there is no pass code needed.
Sounds at 85 db. + Same unit can be used for indoor or outdoor application. Total weight: 1lbs.
The alarm comes complete with all the necessary mounting hardware. Battery powered, using one 9 volt alkaline battery (battery not included).