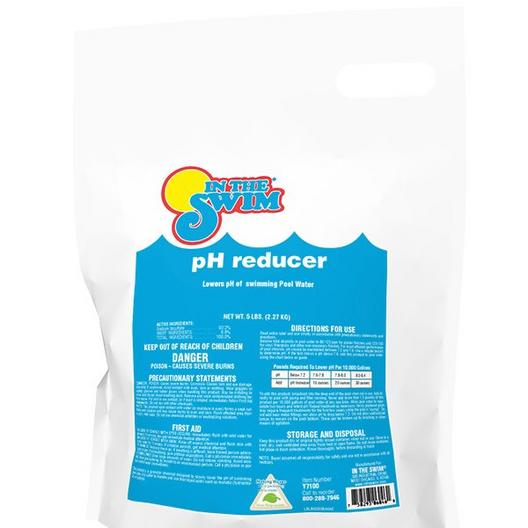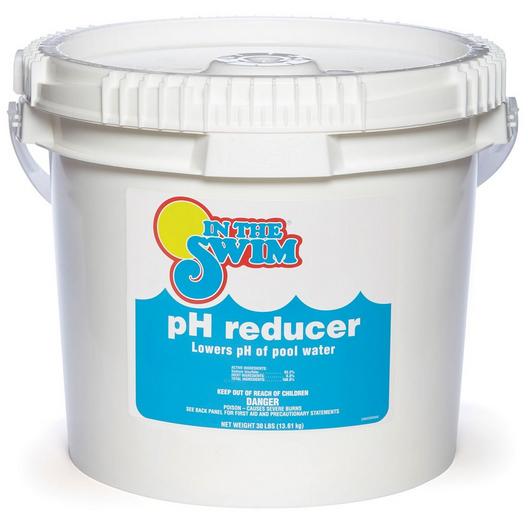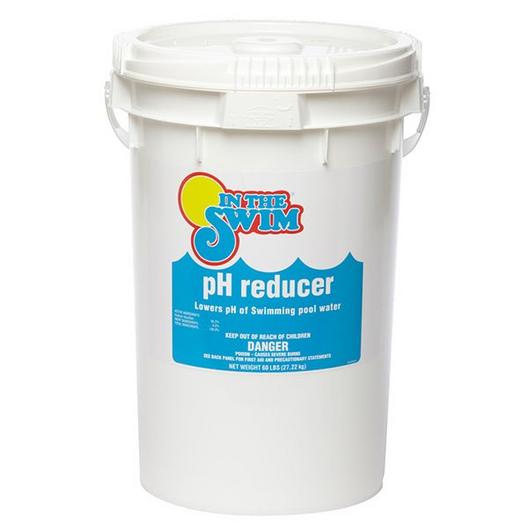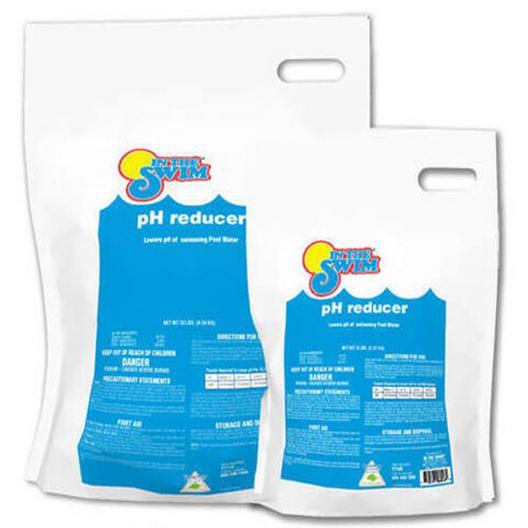 pH Reducer 5 lb Bag More Details
Standard Shipping
- Ship To Home
1 Day Shipping
This product is eligible for one day shipping. Check you location below to verify.
Description
pH Reducer 5 lb Bag
---
Details
In The Swim pH Reducer for pools is safer to use to balance your pool water, is less corrosive and safer to store than muriatic acid, a common pH decreaser alternative. Our pH reducer for pools uses sodium bisulfate which lowers both pH and Total Alkalinity levels, with less skin and eye irritation, and won't damage pool soft and shiny pool surfaces.
Your pool water pH and alkalinity levels is very important to healthy pool water and proper pool surface protection. A high pH level in your pool water can cause staining, cloudy water, metal corrosion and even chlorine loss, while irritating swimmer's skin and eyes. In The Swim granular dry acid brings high pH levels (7.6 ppm and above) and high Alkalinity levels (120 ppm and above), back to normal levels safely and quickly for a more comfortable swimming environment.
pH Decreaser for pools utilizes sodium bisulfate for safer, easier control of pool pH and Alkalinity levels
10 Pounds of In The Swim granular pool pH Down is equal to 1 gallon of muriatic acid
8 oz. of pH reducer (dry acid) per 10,000 gallons will lower pH by .52 pH units
Add pH reducer to your pool whenever pH levels rise about 7.6 ppm
Corrects pool pH water conditions to prevent skin irritation and damage to your pool and pool equipment
Easy and safe to store and use; available in several different quantities
---