In The Swim - pH Increaser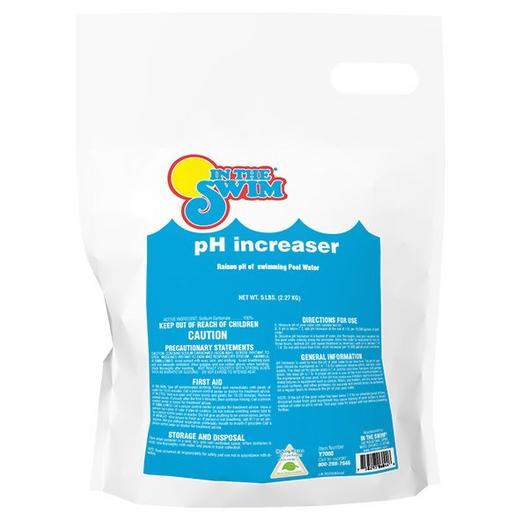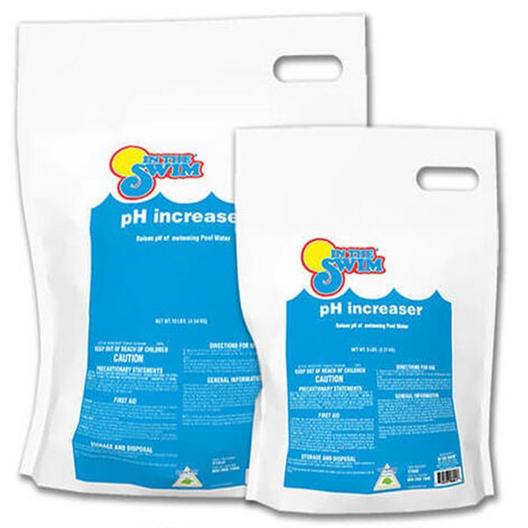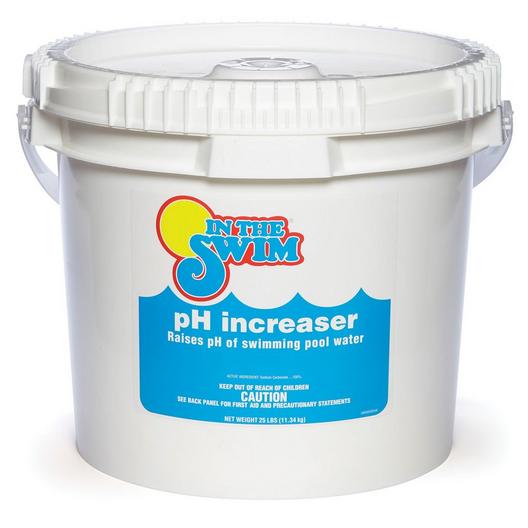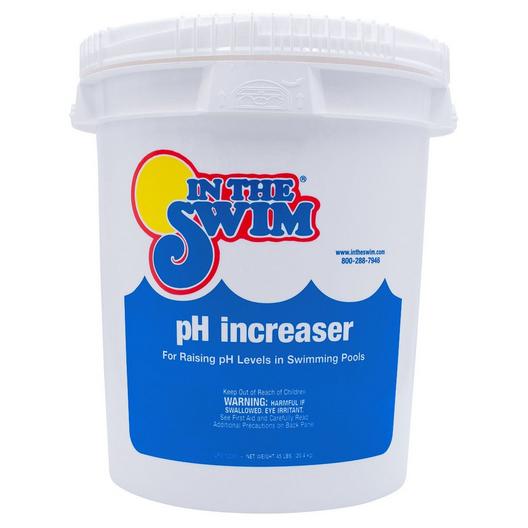 In The Swim pH Increaser is a Soda Ash that raises pH levels quickly and easily to reduce any acidity and fix water conditions. More Details
Membership Available
Standard Shipping
- Ship To Home.
---
Description
In The Swim pH Increaser is a Soda Ash that raises pH levels quickly and easily to reduce any acidity and fix water conditions.
The active ingredient in our pH increaser is soda ash, aka sodium carbonate.
Corrects acidic water conditions, by raising water pH levels
Slows the rapid dissipation of chlorine caused by acidic water.
Reduces eye and skin irritation by reducing water acidity.
Reduces corrosion of pool equipment and etching of plaster pool walls and vinyl liners.
Our pool pH increaser comes in an easy to use granular form.
Add pool pH increaser at a rate of 1 pound per 10,000 gallons, to raise pH level by 0.52.
---
Details
With powerful and effective results, this pH increaser is available at only half the price. Whenever the pH level goes under 7.2 all you have to do is add pH Increaser, aka Soda Ash. This will reduce any acidity and fix water conditions.
The pH level of your pool water is a vital element of your pool's overall water chemistry. PH measures how acidic or basic the water is on a scale of zero to 14, with the ideal pH for swimming pools falling in the range of 7.2 to 7.6. When the pH level of your pool falls below 7.2, the water becomes acidic and can cause eye irritation, corrosion of metal pool equipment, dissipation of chlorine, etching of plaster walls and unsightly stains.
To prevent low pH problems from occurring, keep an eye on the pH level of your pool and, whenever it drops below 7.2, simply add pH increaser to raise the pH level into the 7.4-7.6 range. Your chlorine will be more stable, and other water balance parameters will too.
---
Specs
| | |
| --- | --- |
| Product Type: | Pool Chemical |
| Chemical Type: | pH Increaser |
| Manufacturer: | In The Swim |
| Active Ingredient: | Soda Ash |
---