No Mor Muriatic Acid Pool pH Reducer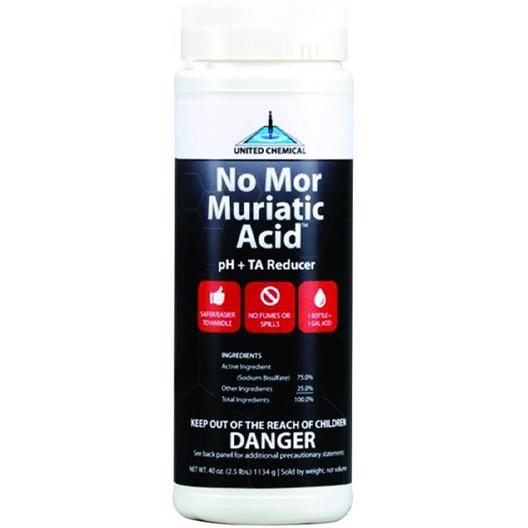 More Details
Subscription Available
Standard Shipping
- Ship To Home.
---
Details
No More Muriatic Acid Removes High pH Levels In Your Pool
Dont swim in a pool thats anything less than perfect, and dont waste time on pool maintenance. If you want to reduce your swimming pool's levels of pH and alkalinity without the use of muriatic acid, No More Muriatic Acid is the ideal choice. Using No Mor Muriatic Acid pH reducer is a safer, more efficient, gentler and more effective way to balance your pool's pH levels and alkalinity.
This granular chemical works to slowly lower pH levels, and it's considered a safe alternative to muriatic acid, plus it's perfect for use in pools that are equipped with a chlorine generator. Along with being safer and easier to use than liquid acid, this is also a more economical alternative. One 2.5lb granular bottle of No Mor Muriatic Acid is equivalent to an entire gallon of muriatic acid.