Waterway - Iron Might 1/15HP Single-Speed Spa Pump, 48-Frame Circulating Pump, 230V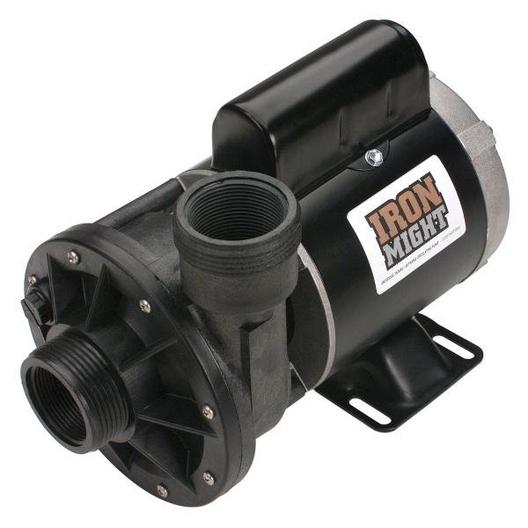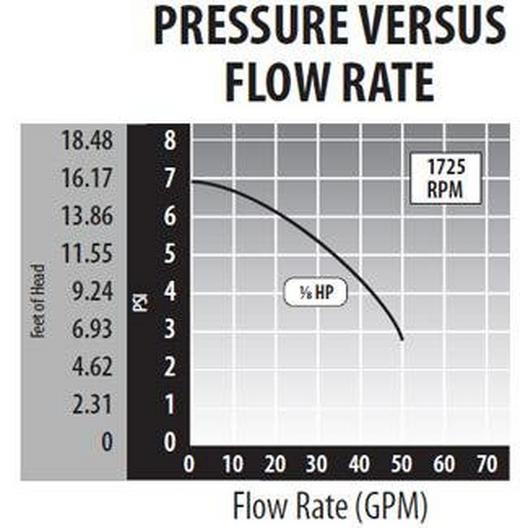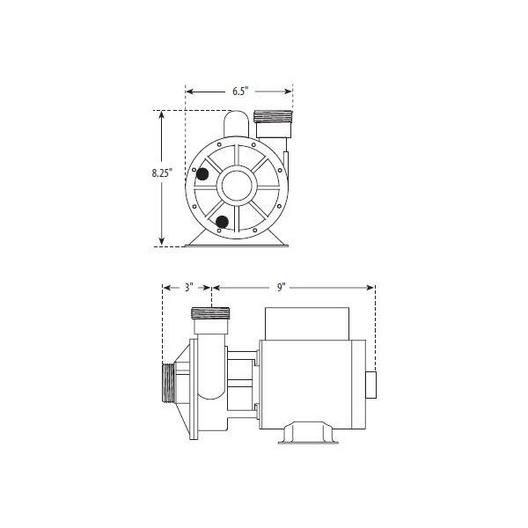 The Iron Might is the ultimate in efficiency. It uses only 1.3 Amps while offering twenty-four hour circulation, pumping 40 gallons per minute (GPM)
More Details
Membership Available
The Iron Might is the ultimate in efficiency. It uses only 1.3 Amps while offering twenty-four hour circulation, pumping 40 gallons per minute (GPM)
Twenty-four-hour circulation
48-frame proven design
Side discharge for optimum flow
Multiple union assemblies available
Delivers 40 GPM
Only 1.3 Amps
Viton seals
1-1/2" Intake and discharge
Dimensions (H x W x L): 8.25" x 6.5" x 12"
Allied SKU: 1-00-0183
The Iron Might is the ultimate in efficiency. It uses only 1.3 Amps while offering twenty-four hour circulation, pumping 40 gallons per minute (GPM). Its proven design includes a side discharge and reliable Viton seals. The Waterway's commitment to design, innovation and quality American made products makes for a solid combination of style and dependability.

Center vs. Side Discharge Pumps
Swimming pool and spa pumps are classified, in part, according to the orientation of their discharge openings. Center discharge pumps have an opening located in the center of the wet end, while side discharge pumps have an opening located on the side of the wet end. Water is propelled through the openings and flows out through the jets in your spa. Side discharge pumps are up to 60% more efficient for pumping out high volumes of water than center discharge pumps.

What the frame size on a spa pump mean?
The frame size on a spa pump is the physical size of the spa pump motor. The frame is the piece that mounts the wet end to the motor. The frame size is located on the motor's ID plate, usually marked with an F for frame size. The thru-bolt spacing is also an indicator of frame size. A 48 frame motor has bolts spaced less than 4 inches apart, and the 56 frame motor has bolts with spacing more than 4 inches apart.
| | |
| --- | --- |
| Voltage: | 240V |
| Pump Speed: | Single |
| Discharge Type: | Side Discharge |
| Voltage: | 230V |
| Product Type: | Spa Pump |
| Horsepower: | 1/15 HP |
| Manufacturer: | Waterway |
| Warranty: | 1-Year |
One (1) Year Limited Warranty on Product, see Owner's Manual for a full description of warranty claims and coverage details.