Polaris - FREEDOM Cordless Robotic Pool Cleaner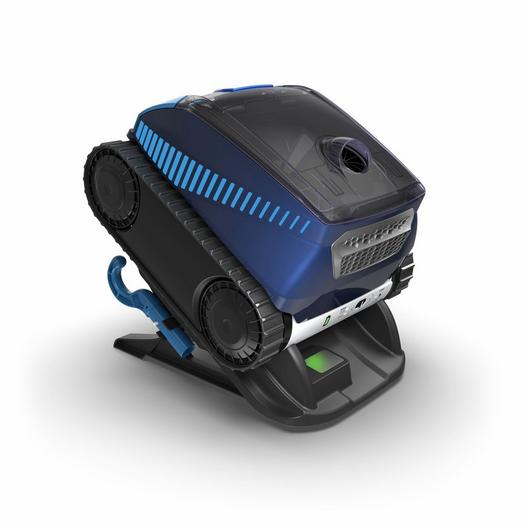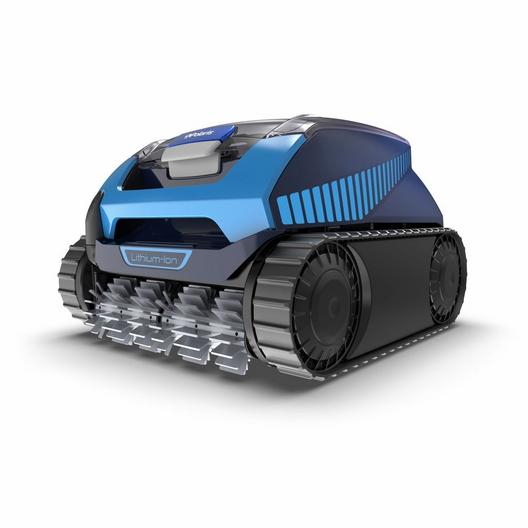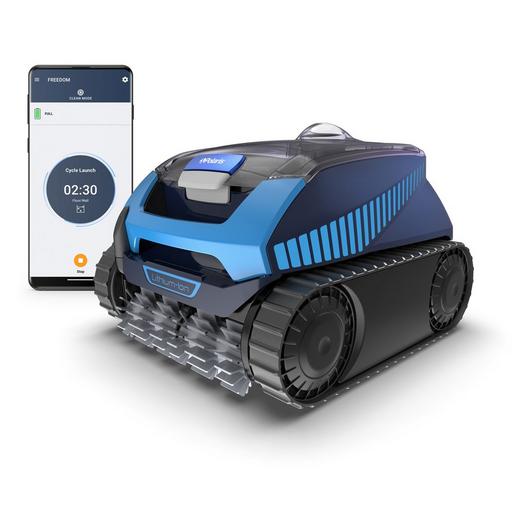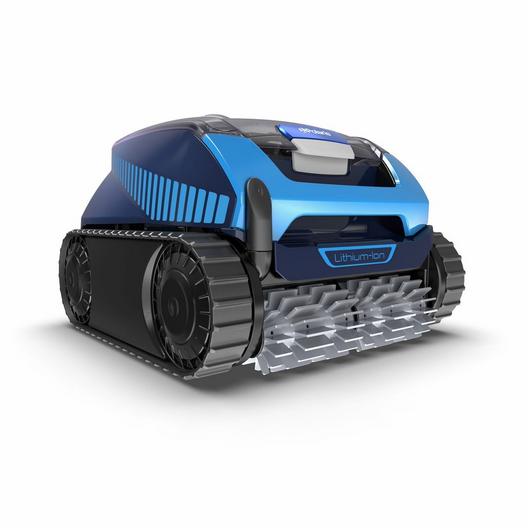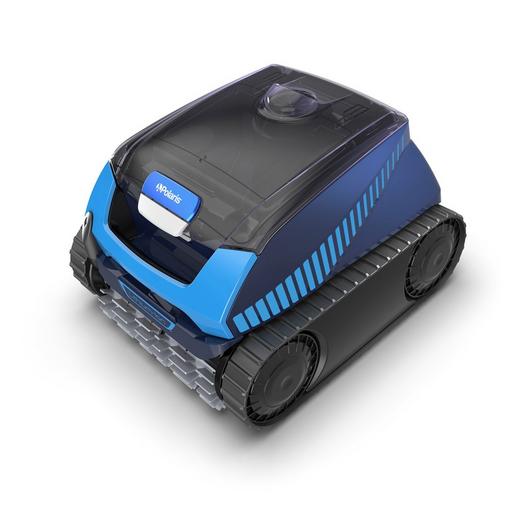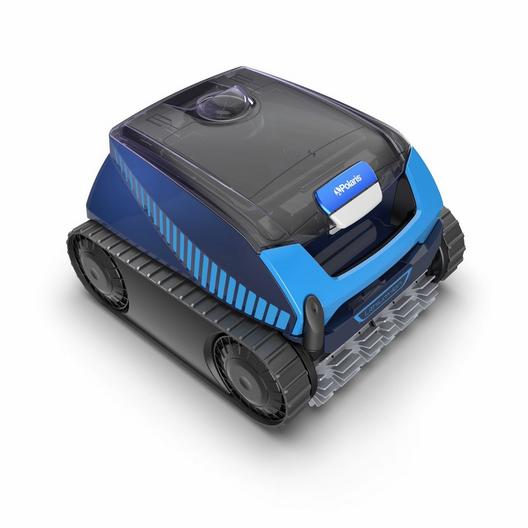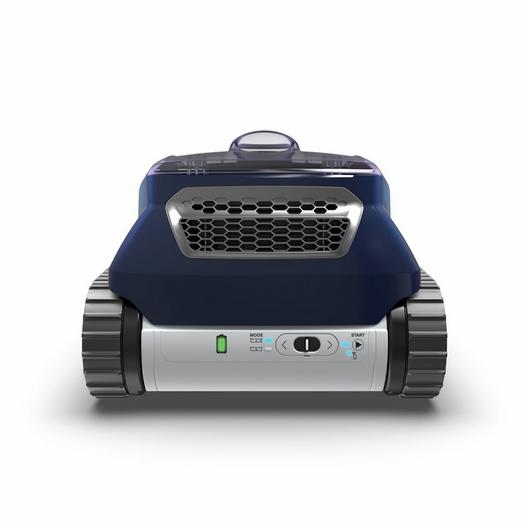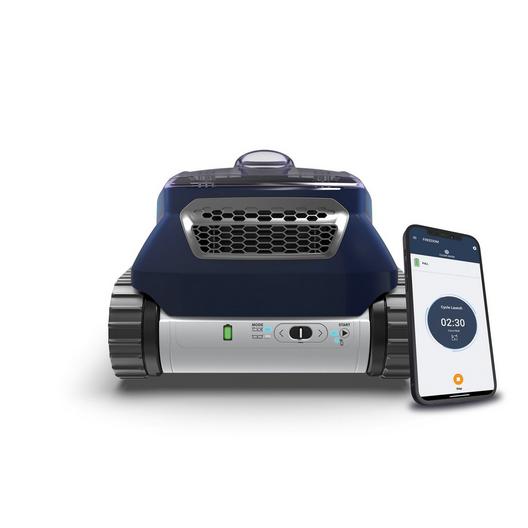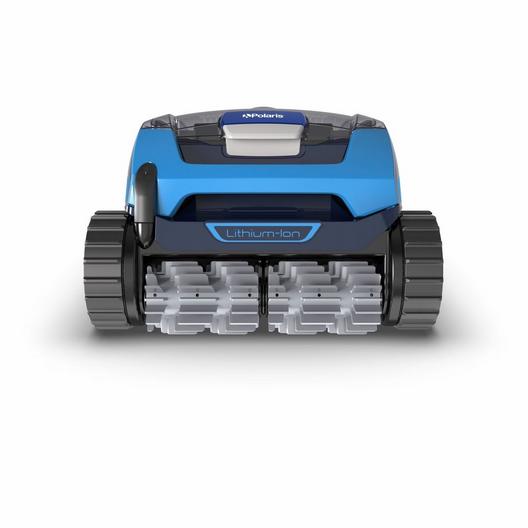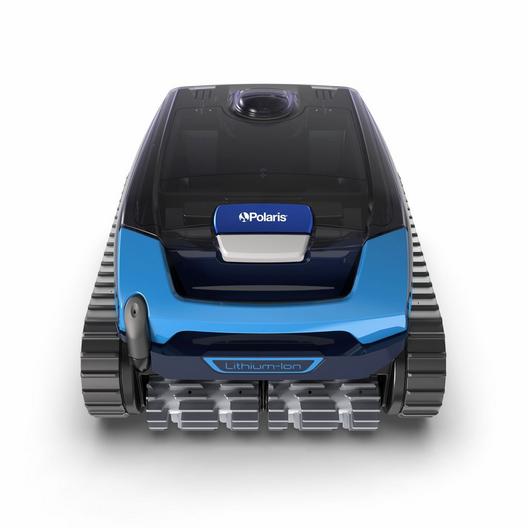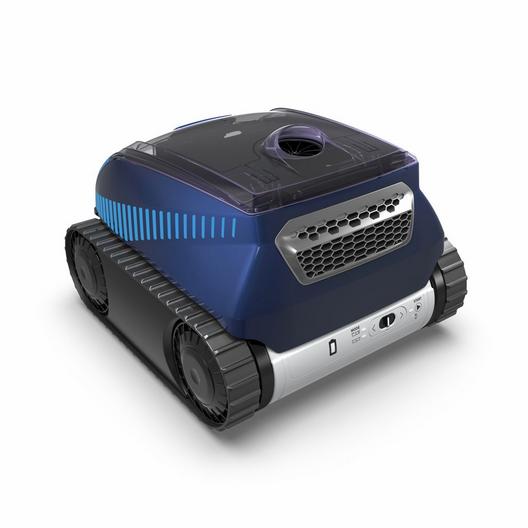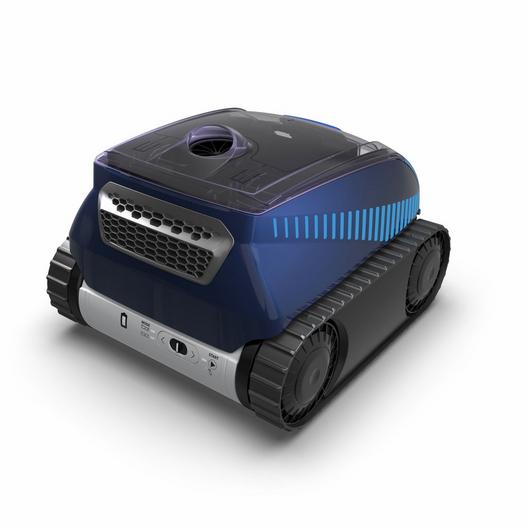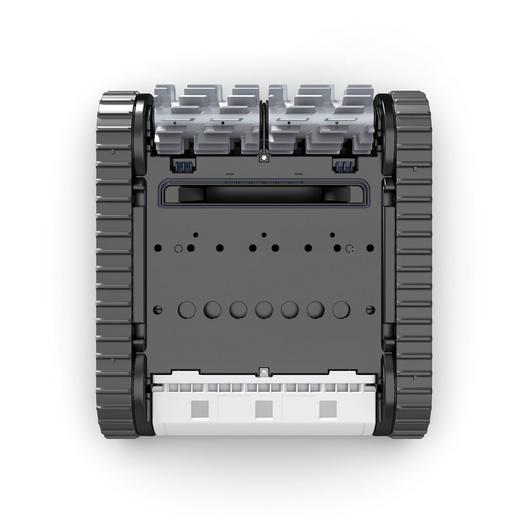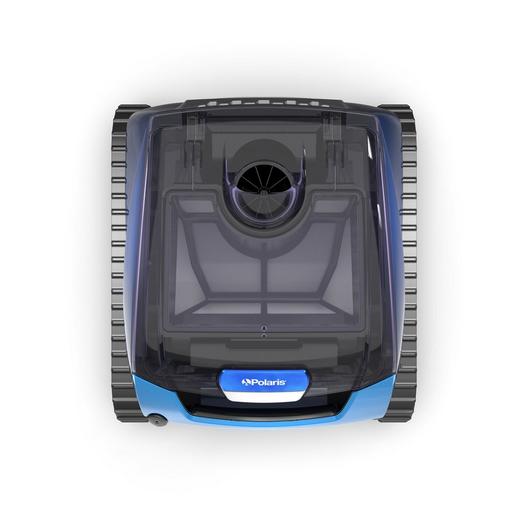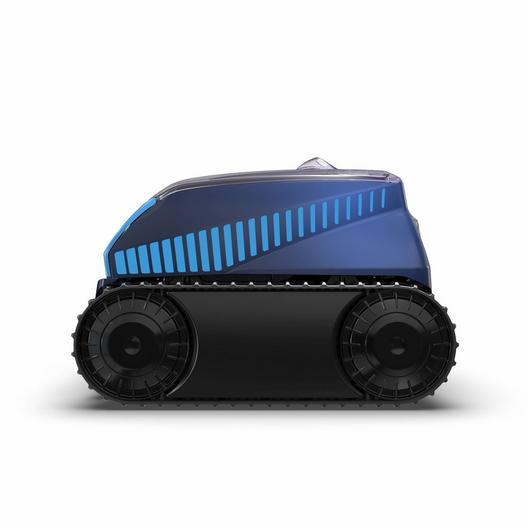 The Polaris FREEDOM Robotic Pool Cleaner is cable-free and ready to clean with premium features for advanced debris collection.
More Details
Membership Available
The Polaris FREEDOM Robotic Pool Cleaner is cable-free and ready to clean with premium features for advanced debris collection.
Quick to Charge. Quick to Clean. - Cleans for up to 2.5 hours. Recharges in 4 hours.
Unmatched Maneuverability - Dual traction motor enables brushes to rotate independently for enhanced maneuverability and wall climbing.
Cyclonic Vacuum Technology - Powerful cyclonic cleaning action collects dirt and debris without losing suction.
Double Helix Brush - Proprietary blade design helps channel dirt and debris to the inlet.
Track Wheel Design - Continuous treaded wheelbase provides increased surface area for better traction while creating stronger suction beneath the cleaner.
SMART Cycle Cleaning Mode - Learns your pool to calculate the optimal cleaning time.
The Polaris FREEDOM cordless robotic cleaner provides premium cleaning capabilities with four different cleaning modes to clean everything from the floor to the waterline in 2.5 hours or less.
FREEDOM connects with the iAquaLink® app to provide specialized cleaning cycles and end of cycle notifications that let you know when cleaning is done so you can conveniently grab it at the waterline as water quickly evacuates -- eliminating any heavy lifting.
Powered by a long-lasting lithium-ion battery, FREEDOM comes with an Easy-Charge Station for direct contact charging in just 4 hours and you can check the status of the battery in the app so you know when it's ready to clean.
To ensure thorough cleaning, FREEEDOM is equipped with a one-of-a-kind Double Helix brush design that enhances debris collection by channeling dirt towards the vacuum inlet as it scrubs the surface of your pool, and a large, transparent filter canister to collect debris that's easy to empty without getting your hands dirty -- you simply remove, shake, and spray the debris away.

Keep the deck clear and your pool clean. FREEDOM has a cord-free design that enables you to clean your pool without any tangling.

FREEDOM offers enhanced convenience by climbing to the surface where it can be easily retrieved at different areas along the waterline for 10 minutes following cycle completion. Water quickly evacuates as you pull it out so there's no heavy lifting!

Whether you're at home or away, you can check on your cleaner from the iAquaLink® app -- the industry's highest-rated pool control app. The WiFi enabled FREEDOM provides charging status, allows you to select specialized cleaning modes and sends push notifications that let you know when a cycle's done so you can collect it at the waterline.

When your cleaner is not in use, it is stored on the Easy-Charge Station for direct contact charging -- simply cradle your cleaner in the base and it locks into place with a "Beep," to confirm, so you know it's charging. *Do not expose charger to direct sunlight, rain or inclement weather.

FREEDOM give you more choices with more cleaning modes. On-demand, manual options on the cleaner allow you to clean either the floor or floor, walls and waterline. Plus! iAquaLink® app connectivity lets you select from two additional cleaning modes: Waterline only and SMART Cycle, which calculates the optimal cleaning time for your pool so you can clean it in less time.

Optimal results require optimal power. Freedom comes with a long-lasting lithium-ion battery that won't compromise endurance or performance ensuring your pool is clean for years to come.
| | |
| --- | --- |
| Product Type: | Pool Cleaner |
| Cleaner Type: | Robotic |
| Manufacturer: | Polaris |
| Pool Surface: | All Surfaces |
| Pool Type: | In Ground |
| Connection: | Cordless |
| Run Time: | Up to 2.5 hours |
| Charging Time: | 4 hours |
| Cleaner Dimensions: | 16" W x 12" H x 17" D |
| Charger Dimensions: | Outdoor* Charging Station: 12" W x 10" H x 18" D |
| Cleaner Weight: | 20 lbs |
| WiFi App Connectivity: | iAquaLink Control |
| Battery: | 9.6 Ah |
| Input / Output Power: | Input 100/220 V ~ 50 - 60Hz / Output: 29.4 V - 2A DC |
| Cleaning Modes: | Floor Mode or Floor, Wall, and Waterline. SMART Cycle and Waterline in app |
| Retrieval Modes: | Manual Hook (included) or Waterline Pick Up Notifications |
| Debris Collection: | Large All-Purpose Filter Canister |
| Active Scrubbing: | Front Dual-Traction Double Helix Brushes |
| Max Pool Size: | Up to 50 ft |
| Warranty: | 2-Year |
Two (2) Year Limited Warranty on Product, see Owner's Manual for a full description of warranty claims and coverage details.