Pentair - EC-011057 - IntelliFlo VS+SVRS Variable Speed Pool Pump 3HP - Limited Warranty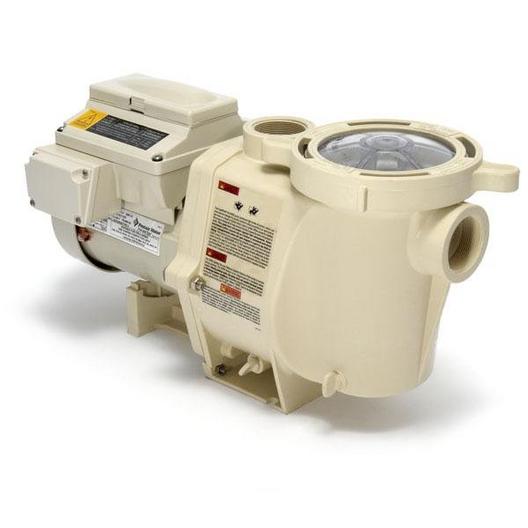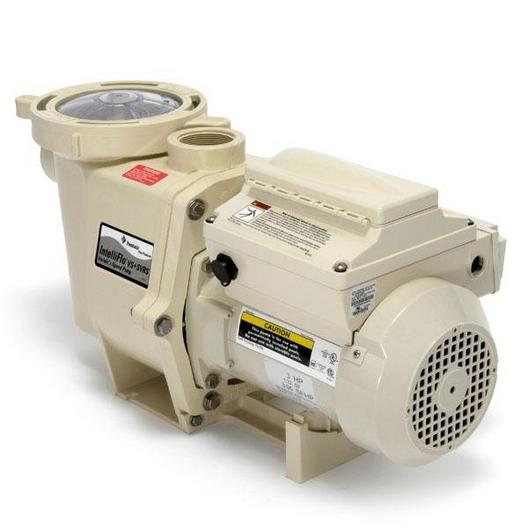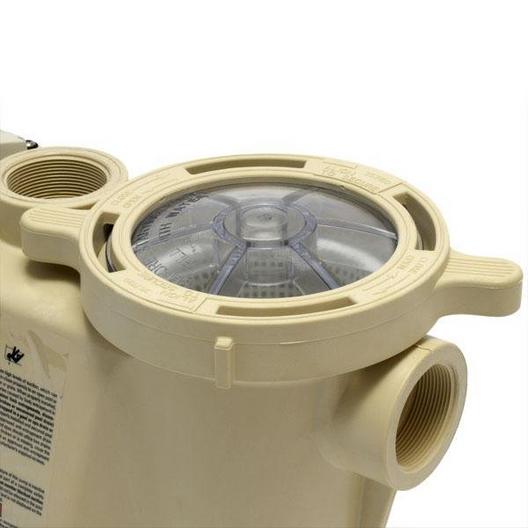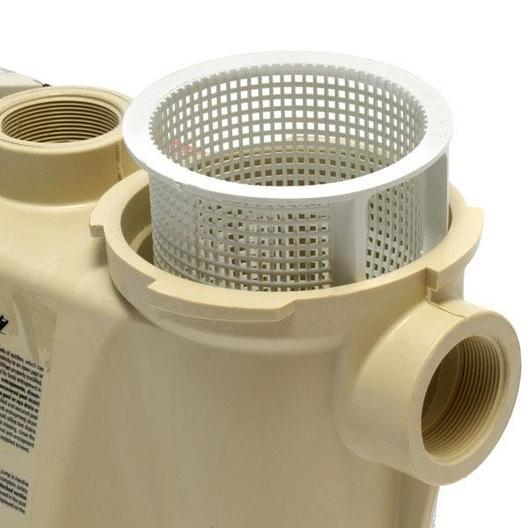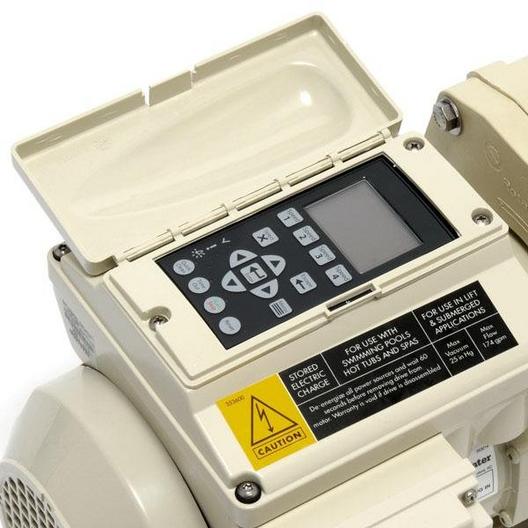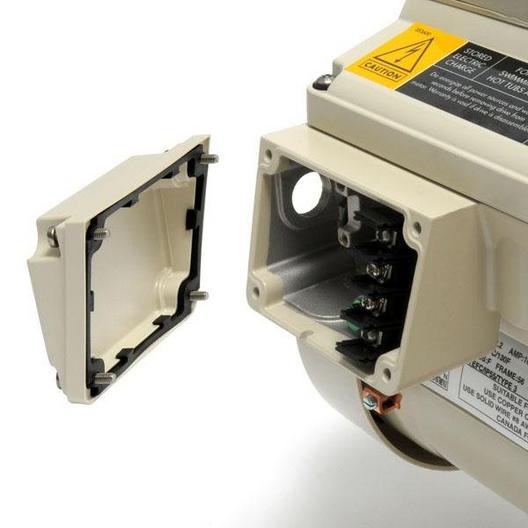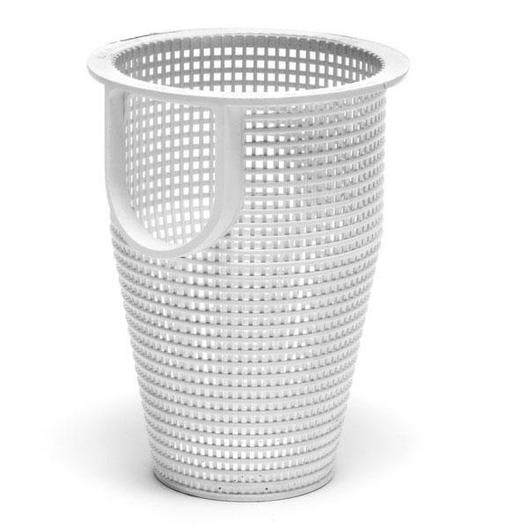 Pentair IntelliFlo VS+SVRS offers reliable performance, energy-savings, and safety with the built in safety vacuum release system.
More Details
Membership Available
Pentair IntelliFlo VS+SVRS offers reliable performance, energy-savings, and safety with the built in safety vacuum release system.
Cam and Ramp lid for easy inspection and cleaning
On board control system
Safety Vacuum Release System
VGB compliant
Programmable speeds
Safety lock-out feature
Oversized strainer basket extends time between cleanings
Compatible with IntelliTouch automation system
Operates quietly
TEFC motor
Save up to 90% in energy costs
'NSF' indicates that pump bears a mark signifying evaluation to NSF Standard 50 For Self-Priming Centrifugal Pumps For Swimming Pools Only.
Note: The IntelliFlo 011017 Pool Pump does not work with in-floor pool cleaning systems.
Maximize performance while minimizing costs with the Pentair IntelliFlo 3HP Variable Speed with SVRS Ultra Energy-Efficient Pool Pump. With eight programmable speed settings, you'll have the ability to set optimum speed and run times specific to your pool, cutting costs dramatically.
Constructed with an ultra-efficient permanent magnet motor that's Totally Enclosed Fan-Cooled (TEFC), the IntelliFlo VS+SVRS is designed to deliver years of operation while working quietly. This design ensures the motor will not draw more amps over time as opposed to single and dual-speed motors saving you money on energy costs.
The IntelliFlo VS+SVRS pump is the most efficient and reliable 3 horsepower pool pump offered by Pentair today. The Pentair IntelliFlo VS+SVRS uses 2" plumbing and union connections are sold separately.
Common Questions:
Does this pump have a Safety Vacuum Release System?
Yes. If you're looking for an IntelliFlo with just VS, take a look at the Pentair 011028 IntelliFlo VS.
But my current pump isn't 3 HP?
No need to worry! This Pentair VS+SVRS pump does have a MAX speed of 3 HP, but the energy savings will come by running the pump at a much lower speed. You will be able to custom specify a speed that is less than or comparable to your existing pump.
Are there any rebates available?
Check with your local utility company, many areas of the country will provide rebates from $100-$300 dollars. The efficiency of this Pentair variable speed pump is great for the environment, and utility companies are promoting homeowners to upgrade to variable speed pool pumps.
California Residents WARNING: Cancer and Reproductive Harm - www.P65Warnings.ca.gov

Pentair IntelliFlo Pumps were the first ENERGY STAR certified pool pumps in the industry, and have been proven to help save money and protect the environment as energy-efficient pool pumps. Join the leading edge of efficiency with an Intelliflo Variable-Speed Pool Pump today!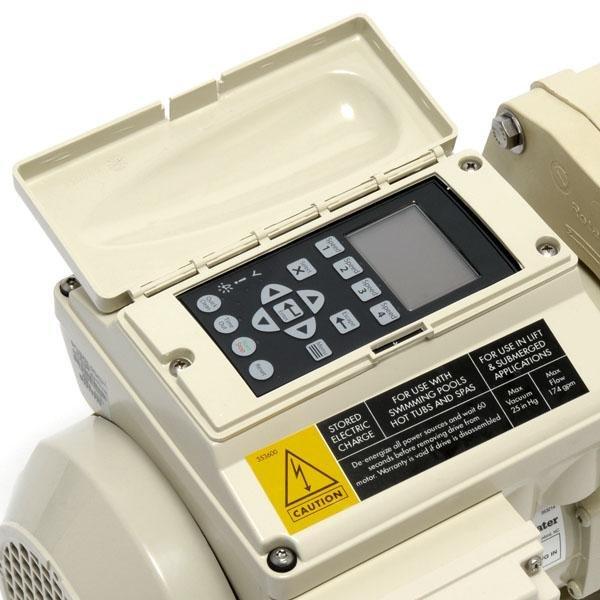 The IntelliFlo VS+SVRS makes operation a cinch. Settings can be programmed in seconds, and water features can be adjusted with the touch of a button. Increase or decrease water flow at your leisure, and easily set your equipment and features at optimum speeds for minimum energy consumption

The IntelliFlo VS+SVRS has variable-speed intelligence that lets your pump work only as hard as it needs to. It can save you up to 90% on pool pump energy costs, which can amount to hundreds of dollars per year and thousands of dollars over the life of the pump!

IntelliFlo pumps feature an exclusive permanent magnet motor and a Totally Enclosed Fan Cooled (TEFC) design that creates substantially less vibration than traditional induction motors.
| | |
| --- | --- |
| Product Type: | Pool Pump |
| Horsepower: | 3 HP |
| Installation Type: | Residential |
| Service Factor: | 1.32 |
| Rating Type: | Full-Rated |
| Amp Draw: | 16 |
| Pump Speed: | Variable Speed |
| Pool Type: | In Ground |
| Voltage: | 230V |
| Eco-Friendly: | Yes |
| Union Connection: | 2 x 2 inches |
| Energy Efficient: | Yes |
| Manufacturer: | Pentair |
| Energy Star Certified: | Yes |
| Features: | Energy Star Certified |
| Warranty: | 2-Year |
Two (2) Year Limited Warranty on Product, see Owner's Manual for a full description of warranty claims and coverage details.