Raypak - Digital Low NOx Natural Gas 266,000 BTU Pool Heater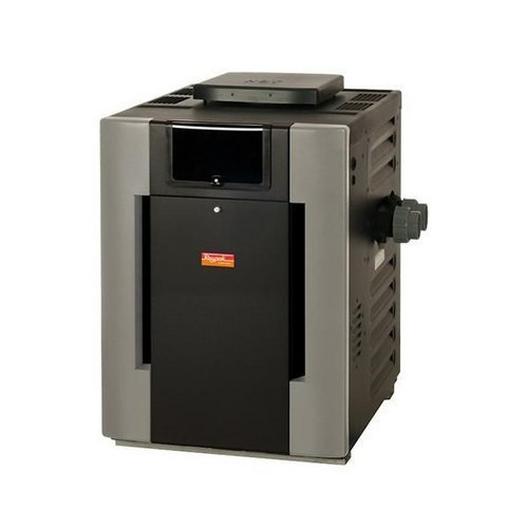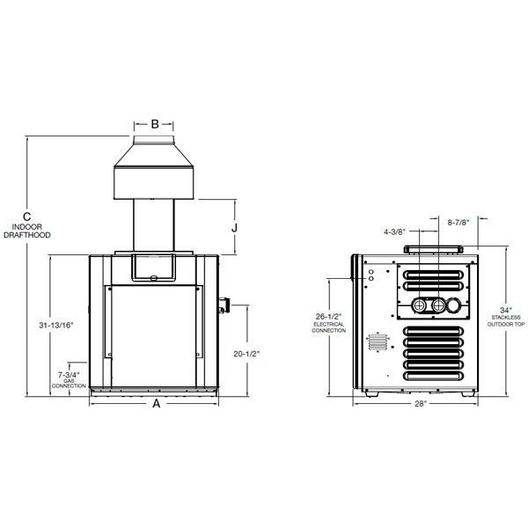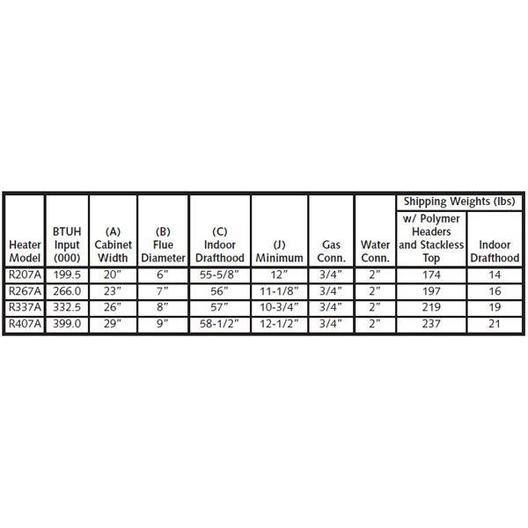 Raypak Digital Low NOx 266,000 BTU Natural Gas Pool Heater, 0-5,000' Elevation, P-R267AL-EN-C #26, 009241
More Details
Membership Available
Raypak Digital Low NOx 266,000 BTU Natural Gas Pool Heater, 0-5,000' Elevation, P-R267AL-EN-C #26, 009241
Part Number: 009241
Model Number: P-R267AL-EN-C
LCD digital display provides accurate temperature
Monitors operational status as well as service diagnostics
High-wind resistance
Corrosion-resistant headers
Unitherm governor prevents condensation
PVC plumbing directly to the heater
Small footprint
Can be installed on combustible surface
Complies with most NOx requirements
Model Number: P-R267AL-EN-C #26
0-5,000' Elevation
Raypak digital heaters have an electronic ignition, a digital thermostat and Polymer headers. They are gas powered and suitable for use with swimming pools and spas. NOx jointly refers to nitric oxide (NO) and nitrogen dioxide (NO?), two oxides of nitrogen that most affect pollution. Low NOx heaters produce less harmful emissions than regular heaters and are ideal for any eco-friendly application.


TheRaypak Digital Low NOxgas heater comes with a microprocessor based thermostat control. This control allows you to set your pool or spa temperature precisely at your favorite setting just by pressing an up or down temperature control button. The digital display gives you a constant read out of your swimming pool water temperature.

Troubleshooting a gas heater has never been easier. TheRaypak Digital Low NOxhas on-board diagnostic controls that let the user and the service professional know what is going on with the heater at all times. In the event that you would ever have a problem with the heater, the digital display will show where the problem is in the control circuit. It's like having a service technician built into every heater.

TheRaypak Digital Low NOxis compatible with most major swimming pool control and remote systems on the market today. Any two-wire or three-wire remote can connect to the heater and be integrated into the swimming pool control system of your choice.
| | |
| --- | --- |
| Product Type: | Pool Heater |
| Heat Exchanger: | Copper |
| Ignition: | Electronic |
| Fuel Type: | Natural Gas |
| Installation Type: | Residential |
| Emission: | Low NOx |
| Pool Type: | In Ground |
| Controls: | Digital |
| Heat Output: | 266,000 BTU |
| Manufacturer: | Raypak |
| Warranty: | 1-Year |
| Model Number: | P-R267AL-EN-C |
One (1) Year Limited Warranty on Product, see Owner's Manual for a full description of warranty claims and coverage details.