Commercial Vinyl Strap Chaise Lounge, Set of 4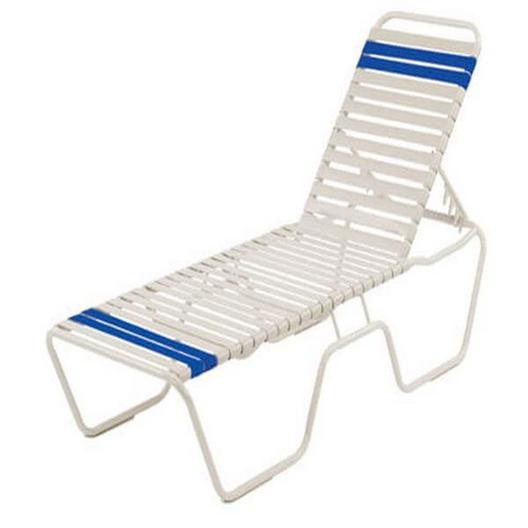 Set of 4 Stackable Vinyl Strap pool chaise lounges in the most classic colors of White straps and Navy Blue trim. High quality commercial grade pool chaise lounge. More Details
This item is currently not available

One or more of the bundled products is out of stock
Bundle contains:

Commercial Vinyl Strap Chaise Lounge
Description
Set of 4 Stackable Vinyl Strap pool chaise lounges in the most classic colors of White straps and Navy Blue trim. High quality commercial grade pool chaise lounge.
---
Details
Our aluminum furniture is crafted with the ultimate in comfort and durability in mind. The round aluminum tubing has a minimum thickness of 0.063", more than 50% stronger than the tubing of other manufacturers.