Swimways - Aquaria Avena Lounge - Aqua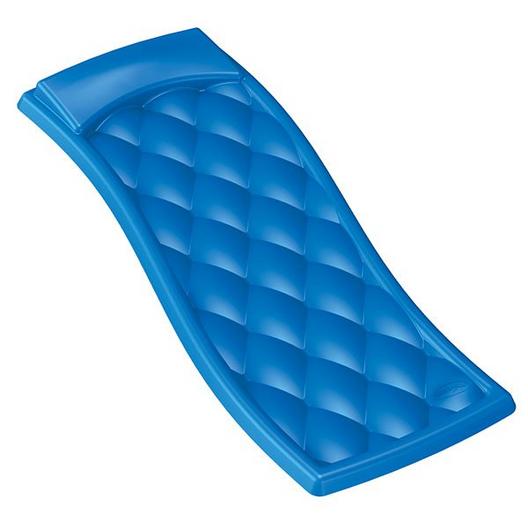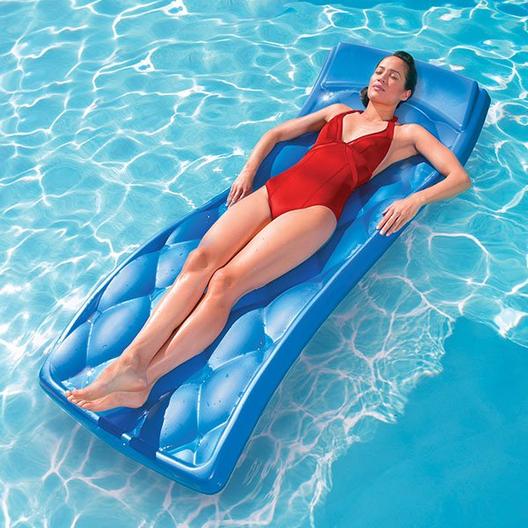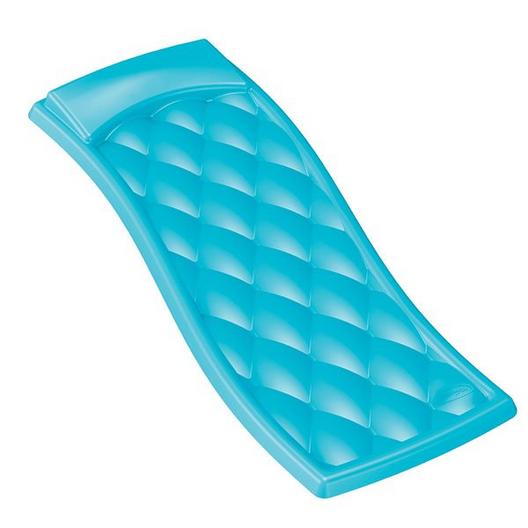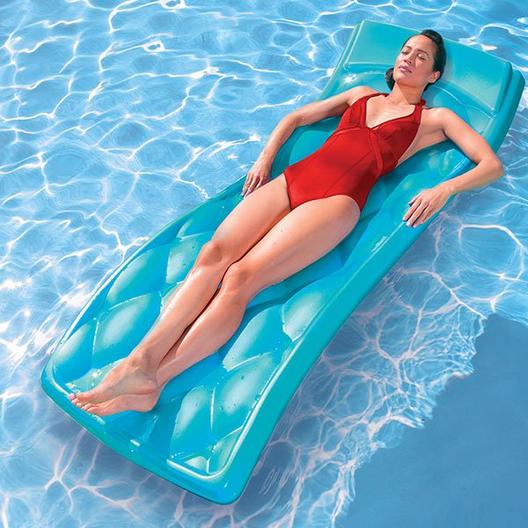 The luxuriously comfortable Aquaria Avena Lounge, Aqua is made with Aqua Cell foam that's color permeated throughout and will not waterlog, crack, chip or peel. More Details
Membership Available
Standard Shipping
- Ship To Home.
---
Description
The luxuriously comfortable Aquaria Avena Lounge, Aqua is made with Aqua Cell foam that's color permeated throughout and will not waterlog, crack, chip or peel.
Features:
Aquaria Avena Lounge - Blue Swimways # 63048
Aquaria Avena Lounge - Aqua Swimways # 63047
Aqua Cell foam won't crack, chip or peel like traditional vinyl-dipped floats
Does not absorb water
Color-Fusion Technology permeates the entire float with rich, long-lasting color
AquaSoft cushioning is comfortably buoyant
Measures 74" x 28" x 2"
Weight capacity: 250 pounds
Pool Float Care Instructions:
As you remove the float from its packaging, you may notice wrinkling on the pool float surface. These wrinkles will not affect performance and will disappear over time as the pool float is exposed to direct sunlight. To properly care for your pool float, always store flat when not in use.
Recommended Care and Storage:
Rinse the float with fresh water after use and dry thoroughly; store away from wood decking, painted surfaces and furniture as the foam may cause discoloration.
Actual product size, colors and decorations may vary due to our unique manufacturing process.
WARNING:This is not a lifesaving device
---
Details
If you are looking for a luxurious foam pool lounge that won't crack, chip or peel, and doesn't cost a fortune, the Aquaria Avena is the best choice! The Avena foam pool float measures 74" long x 28" wide x 2" thick and provides over six feet of full body support along with a soft, quilted, satin surface for the ultimate in floating comfort. The Avena is also designed with an oversized, integrated pillow that elevates your head above the water's surface, helping to keep your ears and head mostly dry. Aquaria floats are made with Aqua Cell foam that never gets waterlogged and the surface will not crack, chip or peel. Aqua Cell, the highest quality foam available will last for years, even in the harshest of elements, and is designed to endure sun, pool chemicals, and salt water. Moreover, Aquaria foam floats are color permeated throughout so if you do puncture or cut one it still looks beautiful. Made to last and made in the USA.
---