36" FENCE KIT B (3) TAUPE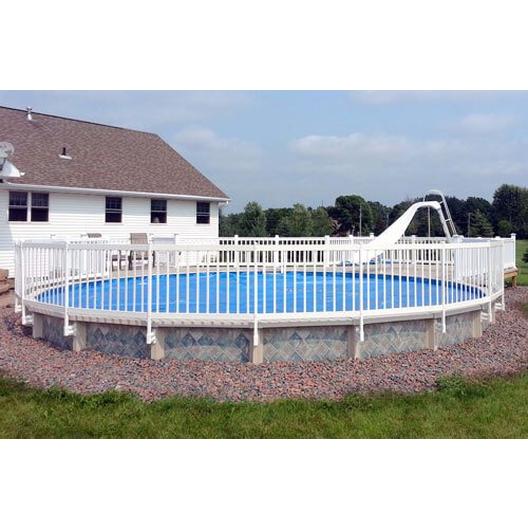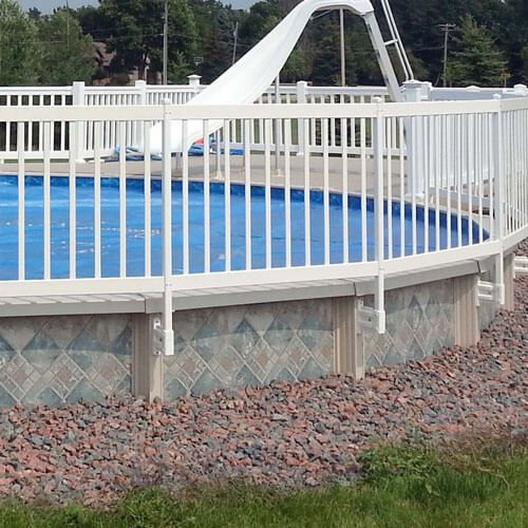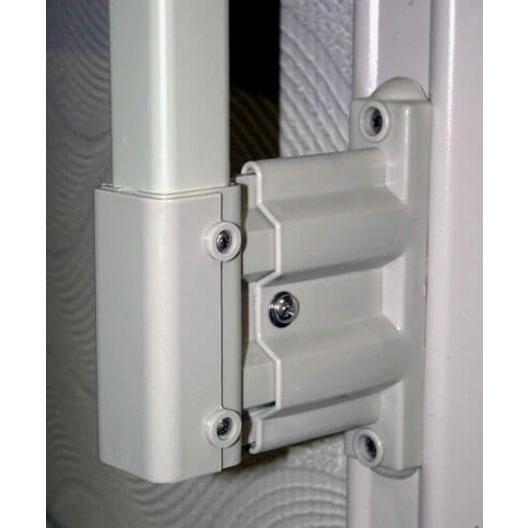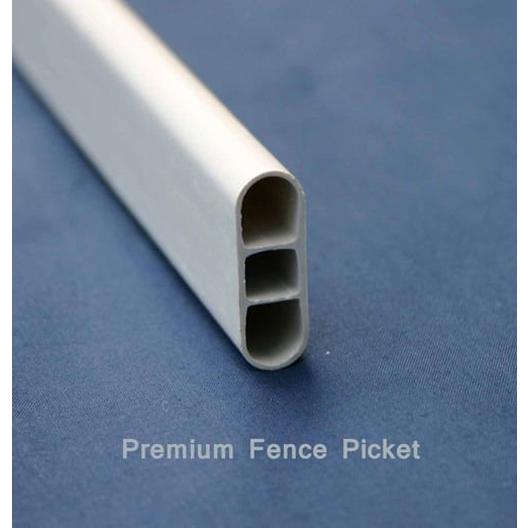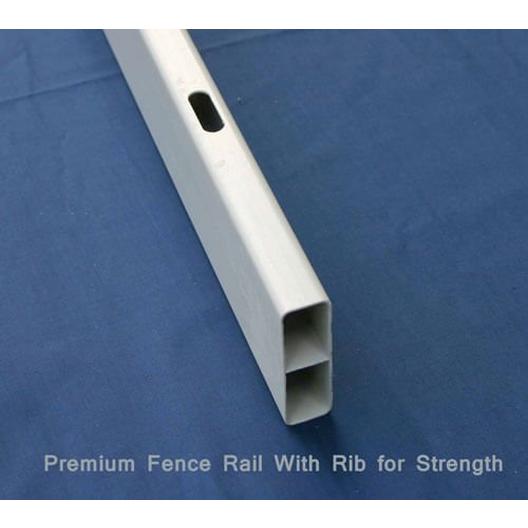 Our maintenance-free DIY 36" Premium Pool Fencing is easy to assemble and offers safety, security, and enhances the appearance of your above ground pool. More Details
Membership Available
Standard Shipping
- Ship To Home.
Description
Our maintenance-free DIY 36" Premium Pool Fencing is easy to assemble and offers safety, security, and enhances the appearance of your above ground pool.
Frequently Asked Questions
Is the fencing available in any other size or color?
- Our 24" premium fencing is available in taupe. We also sell 36" premium fencing in white and 24" economy fencing in white. To order these please call 800-288-7946.
I don't need 8 sections; can I get the end posts separately?
- No, they are only available in the complete Base Kit A.
I have a deck all around my pool, can I use these?
- No. You would not be able to attach properly.
I have a round/oval pool; do you carry fence sections for that?
- The fence sections are flexible, and therefore fit straight or curved areas.
How do I cut the fence sections to fit?
- You can use a hand saw or a power saw.
How do I know how many sections I will need?
- Count the top rails, they each require a section of fence. (Do not include areas where there is decking or a ladder.)
How long are the fence sections?
- 64-1/2 inches long.
---
Details
Our Premium Fencing is stronger than our Economy Fencing and comes in a white finish to match any backyard decor. Fencing is made from durable resin available in 36 inches high by 64.5 inches long and includes adjustable brackets, stainless steel hardware, and decorative caps. Just count your pool uprights to determine how many sections are needed. Sections easily can be cut down to size if necessary. With this Premium kit, you can protect children and animals from your pool while also providing your pool with stylish and durable fencing.
Don't forget about our Section Removal Kit: For easy access to the pool - for vacuuming, installing an automatic cleaner, accessing or operating a solar reel, installing winter cover / removing winter cover, or securing access to pool after removing entry system (rather than leaving an open section).
Our Premium Resin Fence Kits can also be installed on any round Intex® Ultraframe® Pool!
5-Year Warranty.
Note: All resin pool fence kits require the Base Kit A which includes the starting and ending posts needed to complete installation.
Most states have specific laws requiring pool owners to fence their swimming pools in order to prevent accidents or unwanted swimmers. Plus, an above ground pool fence can even give you a bit of extra privacy when you are swimming in your pool. Above ground pool fences are built for this purpose but can also improve the appearance of your pool. Resin pool fencing is easy to install and usually costs a fraction of a wood or metal fence. These resin above ground pool fences are built to last and their durability is unparalleled when it comes to pool fencing.
Whatever your reason for investing in resin above ground pool fencing, In the Swim has everything you'll need at an affordable price.
---