19" Pro-Strength Leaf Rake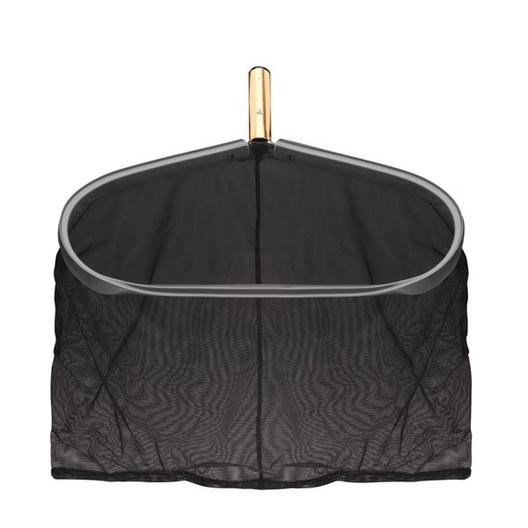 Durable Leaf Rake Removes Soggy Leaves From Your Pool Bottom More Details
Membership Available
Standard Shipping
- Ship To Home.
Get it by
Monday, Mar 27
Description
Durable Leaf Rake Removes Soggy Leaves From Your Pool Bottom
Sturdy leaf rakes won't bend or break under heavy loads
Economically priced
Rakes attach to telescoping poles for use in pool bottoms and corners
For in-ground and above-ground swimming pools
16-in. large volume bag scoops more debris at a time, cutting down on work load
Netting and aluminum bar frames are rust, chemical, and sun-resistant
Pro-Strength leaf rake features unbreakable frame and leading lip for better scooping power
---
Details
Our 19" wide Pro-Strength Pool Leaf Rake is the ultimate tool for removing leaves, twigs and insects from all depths of your pool. Our rake is designed with an extra-strength aluminum frame and 16-inch net, so it's capable of scooping large loads of sodden leaves out of your pool with ease. The Pro-Strength Rake also includes a beveled, leading edge for lifting debris from the floor and better scooping power.
The leaf rakes chemical-resistant netting is specially made for use in both above-ground and in-ground pools. The frame is covered with a plastic guard to protect your pool deck and edges form marring. Made to connect to tele-poles using butterfly clips to clean out deep pool bottoms and hard-to-reach corners, these leaf rakes hold more debris at a time, ultimately reducing cleaning time.
Sturdy leaf rakes won't bend or break under heavy loads
Economically priced
Rakes attach to telescoping poles for use in pool bottoms and corners
For in-ground and above-ground swimming pools
16-in. large volume bag scoops more debris at a time, cutting down on work load
Netting and aluminum bar frames are rust, chemical, and sun-resistant
Pro-Strength leaf rake features unbreakable frame and leading lip for better scooping power