AquaPill - WinterPill Winterizer for Pools up to 30,000 Gallons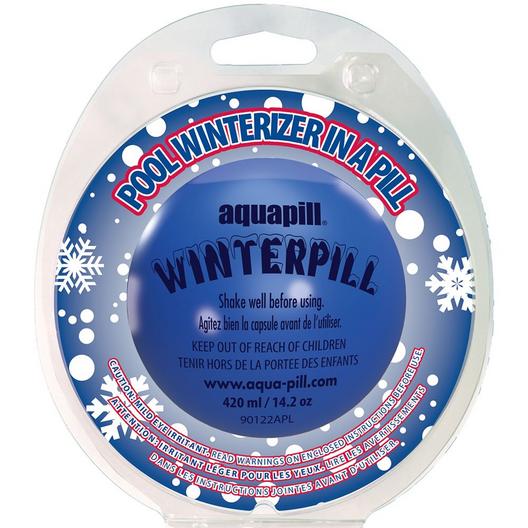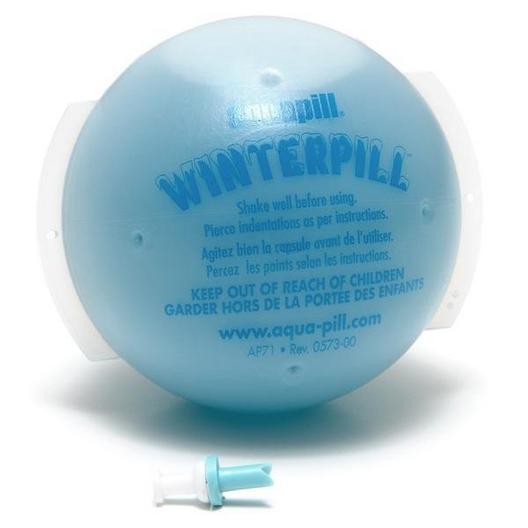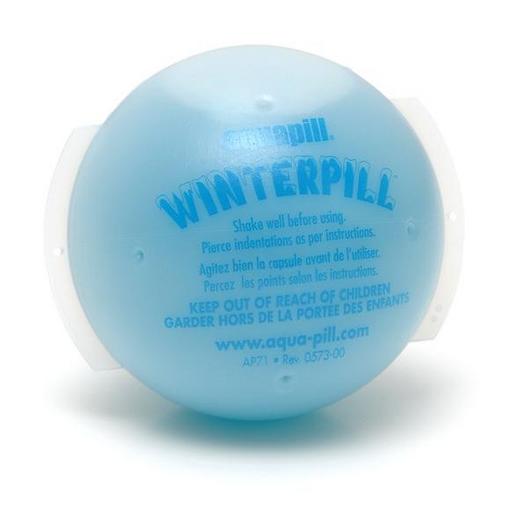 The AquaPill WinterPill works with pools up to 30,000 gallons and is designed to preserve your water chemistry and reduce winter pool maintenance. More Details
Subscription Available
Standard Shipping
- Ship To Home.
---
Description
The AquaPill WinterPill works with pools up to 30,000 gallons and is designed to preserve your water chemistry and reduce winter pool maintenance.
One pill lasts up to six months
Contains a clarifier, scale inhibitor, stain inhibitor, and enzyme enhancement
Designed for pools up to 30,000 gallons, but simply use additional WinterPills for larger pools
Large 4" winterizing pill
Reduces scum lines
Faster turn around with pool opening
---
Details
The AquaPill WinterPill makes winterizing convenient and springtime opening easier than ever. This innovative formula is specially designed to slowly release a blend of four chemicals that preserve your water chemistry and reduce maintenance. The WinterPill is ideal for use with winter covers and safety covers and is compatible with all filter and pool types.
Equipped with a clarifier for beautiful, clear water, a scale inhibitor for buildup prevention, and a stain inhibitor to protect your pool's surfaces, the WinterPill is also packed with natural enzymes that fight contaminants and leave your water healthy and clean. To use, simply pierce the Pill in its designated areas and leave it to float in your pool for up to six months.
Usage Instructions:
Determine the number of WinterPill capsules needed according to pool size. One pill per 1000 sq. ft. of surface area or 30,000 gallons.
Shake well before using. Remove the blue piercing tool from the package. Separate the blue piercing tool from the push-pin. Place the pointed end of the blue piercing tool into the recessed area of the cap. Holding the capsule, firmly press the blue piercing tool against a hard surface until the piercing tool punches through the plastic cap. Remove the blue piercing tool. Hold the capsule over the open skimmer. Using the supplied white push pin, pierce one dot only.
Place pill in the water. WinterPill will float and dispense formula throughout the winter season.
Remove WinterPill and discard in trash next spring. Replace with AquaPill 2 Clarifier Plus (AP02) to maintain clear, healthy water year-round.
---
Highlights

The WinterPill is safe for use in cartridge, sand, and DE filtration systems. It is compatible with all pool surface types and can be used in in-ground and above ground pools

Use the WinterPill with salt chlorine generators, chlorine, and mineral sanitizers. The chemicals in the WinterPill will not interfere with your current sanitization method, and the enzymes in its unique formula will actually improve your current sanitizer's efficiency

The chemicals in the WinterPill are safe for the cover and will keep your water balanced and healthy as rain water and snow melt filter into the pool through the mesh cover
---
Specs
| | |
| --- | --- |
| Chemical Size: | Liquid |
| Product Type: | Winterizing Accessory |
| Cover Type: | Winter Cover |
| Item Quantity: | Single |
| Manufacturer: | AquaPill |
| Kit Type: | Closing Kit |
| Product Type: | Pool Chemical |
---