Ultra 16 Mil Solar Cover 16x32 ft Rectangle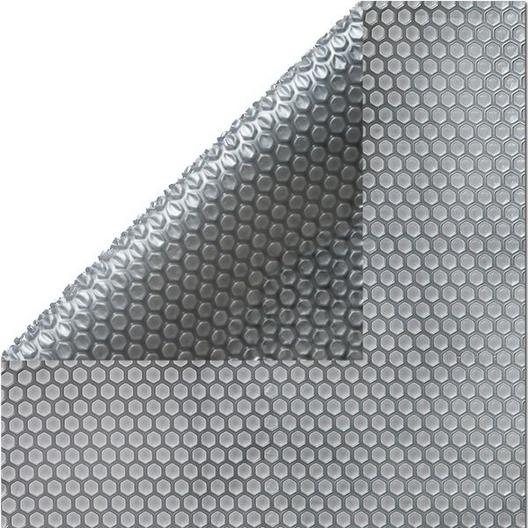 16 Mil Solar Pool Cover Delivers Ultimate Pool Heating Potential. This 16 mil ultra 16x32 rectangle solar cover uses thousands of tiny air pockets to capture the sun's energy and transfer it to your pool water as heat. At 16 mils, this solar cover is the thickest available and can raise your pool's temperature by up to 18 degrees(F). The thickness also helps insulate the water and retain the heat throughout the night. More Details
Usually ships between 3 - 4 weeks
Standard Shipping
- Ship To Home
Description
16 Mil Solar Pool Cover Delivers Ultimate Pool Heating Potential. This 16 mil ultra 16x32 rectangle solar cover uses thousands of tiny air pockets to capture the sun's energy and transfer it to your pool water as heat. At 16 mils, this solar cover is the thickest available and can raise your pool's temperature by up to 18 degrees(F). The thickness also helps insulate the water and retain the heat throughout the night.
8 Year Limited Warranty
To enhance the durability of your solar cover:
Put away your solar cover (covered or in a shady location) when shocking the pool
Place cover on the pool only when chlorine level is below 2.5 ppm
Place cover on the pool only when pH level is above 7.2
Remove sticks and leaves gently and clean the cover if dirty
When storing a solar cover on a reel, use the Poly Tarp or the Solar Cover
When storing a solar cover folded, place in a shady area or inside
---
Details
Constructed of a UV resistant, highly durable resin, this 16x32 pool cover uses an aluminized bottom layer to transfer the sun's heat more quickly to your pool. The layer also helps retain pool chemicals by limiting water evaporation, reducing chemical loss from your pool, saving you time and money.
The 16 mil ultra 16x32 rectangle solar cover has reinforced flat seams that resist wear and tear and won't snag while putting on or taking off the pool
The solar cover is highly durable but easy to cut with scissors to perfectly fit custom pools and kidney-shaped pools
Solar cover can be used in conjunction with a pool heater
Raises your pool water temperature by up to 18 degrees(F)
Prevents evaporation and pool chemical loss, saving you maintenance time and money on pool supplies
Economical and environmentally friendly way of heating your pool
8 Year manufacturer's warranty
---