Jandy - R0452400 3-Port Replacement Salt Cell for AquaPure Salt Systems for 40K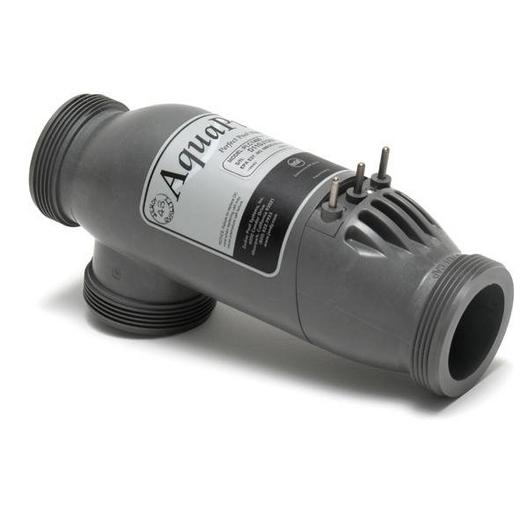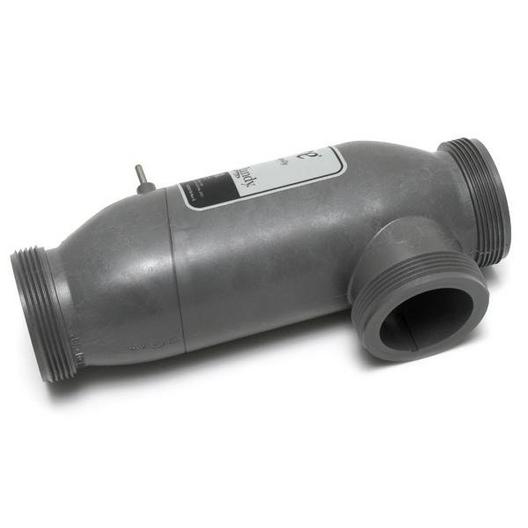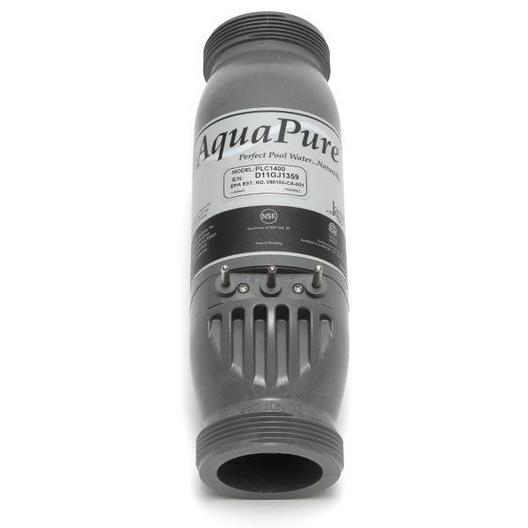 The Jandy AquaPure Replacement Salt Cell is designed to replace 3-port salt cells for pools up to 40,000 gallons. More Details
Subscription Available
Standard Shipping
- Ship To Home
---
Description
The Jandy AquaPure Replacement Salt Cell is designed to replace 3-port salt cells for pools up to 40,000 gallons.
Replacement salt cell kit
Suitable for pools up to 40,000 gallons
Ideal for replacing 2-port and 3-port Jandy AquaPure Salt Cells
Includes 16 ft. power cable
Self cleaning cell
Chlorine Output: 1.25 lbs per 24 hours (567GM/24 hours)
Uses 2 inch - 2-1/2 inch universal Jandy unions (not included)
Note: The R0452400 includes the salt cell and power cord. Because it does not come with a sensor or unions, it is an ideal choice for replacing a three port cell, though it is capable of replacing a two port cell. For the complete cell kit, please see the Jandy AquaLink Cell Kit for Pools up to 40,000 Gallons with 16 ft. Cable (PLC1400).
---
Details
The Jandy AquaPure R0452400 Replacement Salt Cell is designed to sanitize pools up to 40,000 gallons. The R0452400 is for the replacement salt cell only. The Jandy R0452400 Salt Cell automatically generates pure chlorine from the saltwater that passes through the plates inside the cell. With a salt chlorinator, you are still sanitizing with chlorine but it is a more pure form of chlorine. This process of salt chlorination provides a soft and silky smooth feeling swimming pool water. Using the AquaPure Salt Chlorinator provides sanitized safe water and more comfortable swimming experience.
At the heart of this top-of-the-line chlorine generation system is the AquaPure cell. When it comes to durability and reliability, the AquaPure R0452400 Chlorine Generator Cell is simply unmatched. Each and every cell is built with titanium blades coated with ruthenium oxide, which is responsible for chlorine production.
To help extend the life of the salt cell, be sure to inspect it every three months. Calcium can build up inside the plates over time and can hinder the performance of chlorine production in the cell.
The Jandy AquaPure r0452400 is one of the best choices for producing chlorine to keep your pool water clean and safe to enjoy.
Common Questions:
How much salt is required?
The salt level is recommended to be between 3000 - 3500 PPM
How often do I clean the cell?
The cell should be inspected every three months and cleaned when needed.
Do I still need to shock my pool?
Yes, The Salt systems are designed to maintain a 3 - 4 PPM chlorine residual.
---
Highlights
The AquaPure 1400 3-Port cell has larger unions, for easy installation, 90 degree plumbing flexibility and a sensor integrated into its third port to monitor flow

Inside its durable housing, the 3-Port AquaPure 1400 replacement cell boasts solid titanium plates that have multiple precious metal coatings to provide efficient chlorine production and enhanced cell life

An automatic reversing cycle helps keep the AquaPure 1400 replacement cell free of calcium buildup that can stifle its productivity and lessen the cell's lifespan
---
Specs
| | |
| --- | --- |
| Salt System Type: | Salt Only Cells |
| Installation Type: | Residential |
| Product Type: | Salt Cell |
| Manufacturer: | Jandy |
| Warranty: | 1-Year |
| Product Type: | Pool Part |
---
---
Warranty
One (1) Year Limited Warranty on Product, see Owner's Manual for a full description of warranty claims and coverage details.