Pro-Strength Super Polar Plus Winter Cover 25x45 ft Rectangle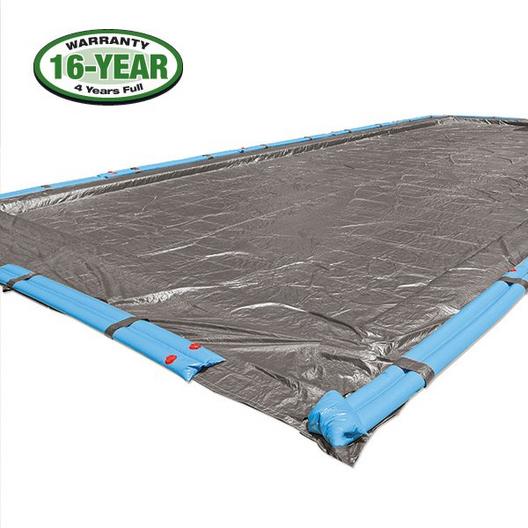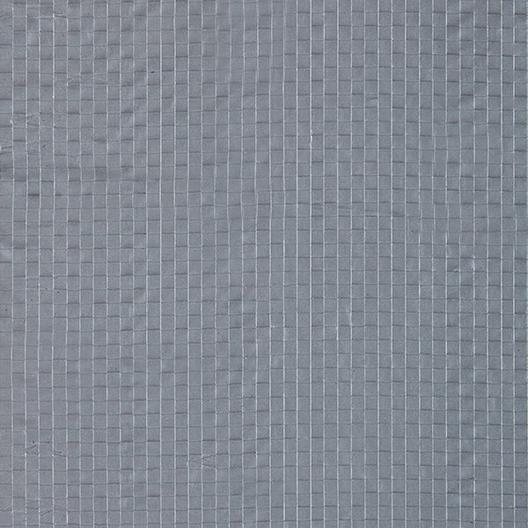 Pro-Strength Super Polar Plus Winter Cover 25' x 45' - Pool Size / 30' x 50' - Cover Size More Details
Subscription Available
Standard Shipping
- Ship To Home
Description
Pro-Strength Super Polar Plus Winter Cover 25' x 45' - Pool Size / 30' x 50' - Cover Size
---
Details
25 x 45 POOL RECTANGLE - DOES NOT INCLUDE WATER TUBES
Superior strength with "Ripstopper" and "Heat Shield" - algae fighting technology!
In addition to all the features of our standard Pro-Strength covers, the Super Polar Plus is made of a more durable fabric using a cutting edge "rip stop" weave that stops tears and rips before they start!
This unique winter pool cover fabric also features an extra layer of silver material that deflects heat, to keep your water cooler & prevent algae growth.
Functional silver fabric works in conjunction with a black colored bottom layer to prevent light penetration (algae needs light to grow!) and further reduce algae growth.
TRIPLE-DIPPED, DENSELY WOVEN POOL COVER FABRIC. Our U.V. protected winter covers have inner scrims which are laminated three times, and then covered by a weather resistant top coat treatment that is resistant to algae growth, mold, mildew, and common pool chemicals. Stays flexible to -50 degree temperatures!
Made of extra wide material to reduce the number of seams, for a longer lasting pool cover. All seams are heat sealed, rather than sewn, for a more durable seal.
Offers an extra-large 5 foot overlap for a better fit, and offers a weather resistant coating to resist damaging U.V. rays.
RUGGED, HEAVY-DUTY WATER BAG LOOPS are conveniently placed every 4 ft. to help hold water tubes firmly in place!
Please order by pool size! (All covers accommodate an 18-inch water drop.)
If ordering a cover with a step section:
Standing at the shallow end of your pool and looking toward the deep end - if your step extends to the left of your pool you have a LEFT STEP. If your step extends to the right of your pool, you have a RIGHT STEP.
Additional Information:
Q: How do I pick the right size in ground pool cover? A: For rectangular in ground pools, choose the winter cover that matches your inside pool dimensions, or length and width, from inside edge to inside edge.
For freeform shaped in-ground pools, measure the pool's length and width at right angles to each other. Determine the longest length and the widest width of your pool, and use that as your "pool size". In some areas you will have a lot of excess cover. You can make folds along the cover's edge as you install it, to make it conform to the pool shape, but maintaining at least 2-3 feet of overlap around the entire pool perimeter.
"Cover size", on our listings above refers to the finished size of the pool cover. We show both "Pool Size" and "Cover Size" – Take a 20'x40' pool for example – this is listed in this way: 20' x 40' - Pool Size / 25' x 45' - Cover Size. The pool size is 20x40, but the pool cover size will be 5 foot larger, or 25x45.
Q: How should I install an inground pool cover? A: After cleaning the pool thoroughly, lay the pool cover over the pool and center it, so that you have 2-3 feet of pool cover lying on the pool deck. It's OK to have more, but having less could risk debris getting into the pool, or the cover falling into the pool from excess water weight, or maybe a leak in the pool during the winter.
Your inground solid pool cover should float on the water surface. Generally, unless you are using an Aquador (vinyl pools), you will lower the pool water 3-4 inches below the bottom of the skimmer intake. This is to keep the water from rising into the skimmer, under the cover, and also to keep the frozen ice sheet from expanding into the perimeter tile (gunite pools).
After centering the pool cover, lay your water bags, aka water tubes, around the perimeter of the pool cover. Lay them end to end, with only inches between them. For example, a 20x40 pool cover will need about 16 8-ft water bags, to go all the way around. Fill the tubes with a garden hose to about half-full. After all of the water bags are in place, tug on the pool cover edge to tighten up the pool cover, to remove any wrinkles on the surface.
Q: Tips for use of Water Bags? A: To make your water bags last longer – don't drag them or drop them on the concrete as they may puncture or split. Place several small bowls of water around the pool cover edge, to provide some drinking water for thirsty animals who may otherwise decide to poke a hole in your water bag to drink from. Roll your water bags for storage, instead of folding them. And, my favorite tip – use Aqua Bloks instead of water bags.
Q: Tips for use of Cover Pumps? A: You will need some means of pumping off rain water and snow melt. An automatic cover pump is easiest; it will turn itself on and off. Manual cover pumps can be used effectively as well, just be sure to shut it off when the water is removed from the cover.
If you have a sloping hillside next to the pool, you may be able to set-up a siphon through a garden hose. The best method is to use an upside down Frisbee, which you secure a weight and a garden hose to. Gently slide the Frisbee onto the cover.
Gently place your cover pump, don't throw it on the pool cover, as it may damage the pool cover. If your pool cover has known holes, place the cover pump in an area that has no holes. Otherwise, you could end up pumping water out of the pool, through the holes in the pool cover!
Q: Tips for use of Leaf Nets? A: A leaf net is a mesh net that you lay over the top of your solid pool cover. For pools that have deciduous trees around the pool, it can be a real time saver (and back saver!). Leaf nets have a 4-foot overlap, for example, a 20x40 pool size will have a leaf net cover size of 24x44. Leaf nets are put on the pool when you close, and then removed after all of the leaves have fallen. In one easy motion, all of the leaves and debris pulls off the pool cover.
---
Specs
| | |
| --- | --- |
| Product Type: | Pool Cover |
| Cover Type: | Winter Cover |
| Pool Type: | In Ground |
| Shape: | Rectangle |
| Size: | 25 x 45 |
---