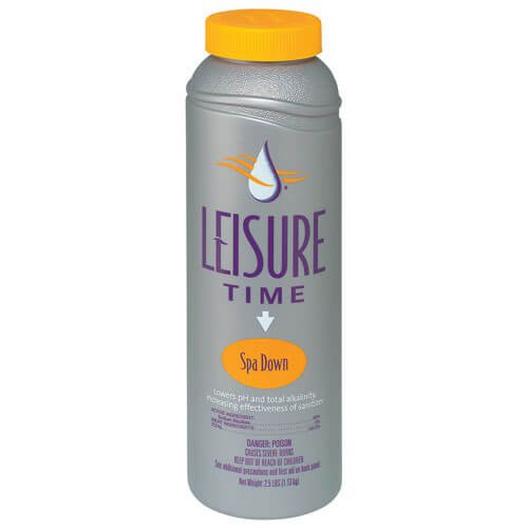 Leisure Time Spa Down More Details
Subscription Available
Standard Shipping
- Ship To Home
Description
Leisure Time Spa Down
---
Details
Leisure Time Spa Down is a granular product that lowers pH and total alkalinity levels in hot water and increases the effectiveness of sanitizer when levels are in range. This easy-to-use formula allows you to manage your spa's chemical levels. By maintaining proper calcium and alkalinity levels in your spa water, the water will stay clear and colorless while preventing scaling. Works with chlorine, bromine and biguanide spa sanitizers.
Features:
Ideal for larger spas with over 500 gallon capacity
Increases the effectiveness of your spa sanitizer
Adjusts pH, calcium and alkalinity levels down to prevent scaling and cloudy water
Useful Tips
Always maintain the pH of your spa water between 7.2-7.8. A high pH (above 7.8) can cause scaling and/or cloudy or colored water.