Leisure Time Spa 56 Chlorinating Granules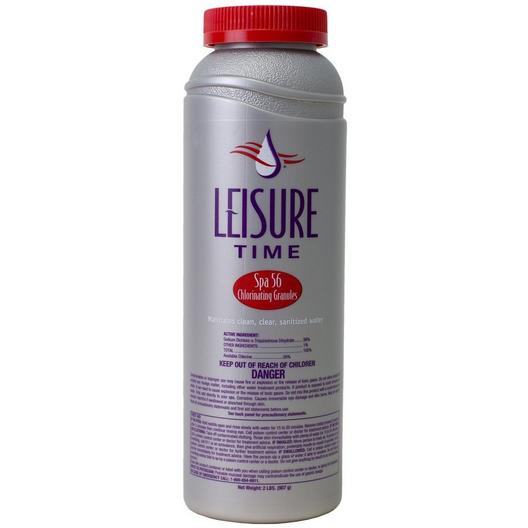 Granular Chlorine designed to shock and sanitize hot tubs and spas. More Details
Subscription Available
Standard Shipping
- Ship To Home
Description
Granular Chlorine designed to shock and sanitize hot tubs and spas.
---
Details
Be Amazed at the Fresh Clarity of Your Spa Water
Don't let cloudy water derail your spa experience. Take control of the maintenance process with the incredibly simple Spa 56 Chlorinating Granules from Leisure Time. This highly concentrated shock will thoroughly sanitize and disinfect water while destroying organic waste.
Spa 56 Chlorinating Granules are simple to use and provide peace of mind along with reliability. They will ensure that your water is always entirely clear and pristine, thanks to the availability of 56% granulated chlorine. Contains organic materials, cut through algae and kill bacteria with this product, which also dissolves quickly and creates a steady stream of available chlorine. This is one of our most highly-rated spa cleaning and sanitizing products, and it's one customers continue using year after year because of the remarkable results it delivers.
Spa 56 chlorinating granules sanitizer is simple to use, highly effective
Use after every use of the spa to destroy organic waste
Concentrated shock has 56% available granulated chlorine