Leisure Time Calcium Booster 1 qt.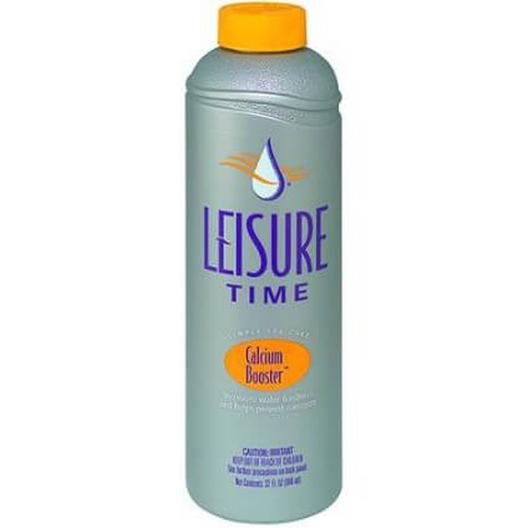 More Details
Subscription Available
Standard Shipping
- Ship To Home
---
Details
Quickly Raise Hard Water Levels and Avoid Equipment Corrosion
Don't allow soft water and corrosion destroy your hot tub's equipment. Maintain your hot tub or spa and extend its longevity so you can enjoy it for many years. Leisure Time Calcium Booster is a unique formulation that will rapidly raise your spa's hard water levels to prevent the occurrence of foaming and also protect equipment against the damage caused by corrosion.
Leisure Time Calcium Booster for spas and hot tubs is a liquid, so you don't have to mix messy granules
Compatible with chlorine, bromine, ozone and biguanide sanitizers
Use Calcium Booster as needed
One ounce will raise the calcium hardness level 7 ppm in a 500-gallon spa
Ideal hardness level is 150-400 ppm
Add Calcium Booster directly to the spa while jets are on
Run filter for 1 to 2 hours and retest water to ensure proper levels
Repeat steps until adequate level of hardness is reached