Java Commercial Grade Resin Wicker Chair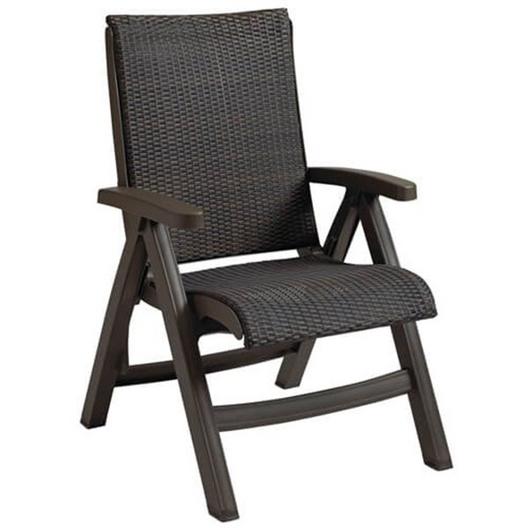 Membership Available
Our all-weather, wicker furniture is designed for style and comfort and constructed with a high strength resin wicker frame that is specifically woven to perform in commercial outdoor environments. Our Viro® branded fiber wicker weave is highly flexible for comfort and resistant to color fading, cracking, peeling & breaking. It is also easy to replace for repair.
Dining chairs have a locking device which secures the seat into position for safe use and fold flat for easy storage. Dining chairs are rated for 300 lbs. and easy to clean - just power wash! Additionally, our chairs feature hard wearing footpads for extra wear resistance on hard deck surfaces. Available with
Espresso Wicker Weave with Espresso Frame. 3-year warranty on material defects.